[Special Feature] Even with a Weak Yenby ride share"Cheap" private trip to Mexico!
While maintaining the freedom of individual travel, the cost performance is much better than individual travel, and you can travel Mexico by sharing a dense private tour by a Mexican tourism professional with one person.
Click photo for details 👇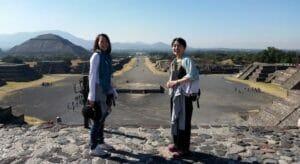 Experience the true face of Mexico.
Mexico is a vast and deep country.We unearth such unknown charms of Mexico, put them on the table, and help you travel to Mexico so that you can actually touch it.First of all, please take a look at the colorful Mexico with videos and photos.
Videos from around Mexico (7:39 length)
Important Announcements
We are sorry. Currently the translation function is not working correctly. contact form, Email, or chat box at bottom right. / Lo sentimos. Por el momento la traducción automática no está funcionando correctamente. Contact us directly.
Fixed price & one-stop deals!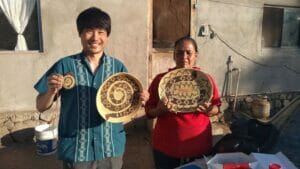 A wonderful tour of Mexico will be completed here.
Completed a guide training course certified by the Ministry of Tourism of Mexico【Few qualified Japanese guides]
not decorate[Mexico's true face]The
No need for troublesome tour search or troublesome schedule adjustment[One stop]で
Great value[Fixed price complete private & Japanese tour]で
within Mexico【wherever】I will guide you.
Recommended for these people!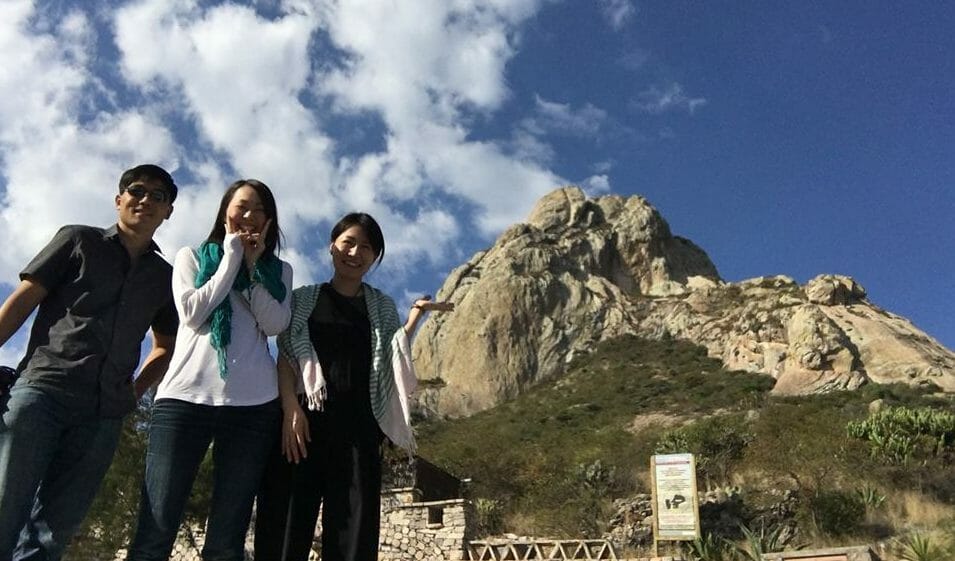 We will efficiently guide you through unknown Mexico.
Those who are busy with work and do not have time to research or plan
Those who can only take a few days off
Those who want to feel and know the true face of Mexico
Those who want to travel alone or women who are worried about safety
Those who want to travel slowly and on their own
Those who want to have a luxury trip in Mexico
Those who value their time
Families with babies and small children
Those who want to travel at their own pace, such as the elderly and people with disabilities
Those who are worried about traveling abroad or traveling to Mexico for the first time
LGBTQ+ (sexual minority) people who want to stretch their wings and travel
Those who want to try climbing overseas
Adventurous and curious
Those who want to travel freely and efficiently
Men and women of all ages who want to make changes while living in agony in their one and only life
Commemorative trip with a small number of people (graduation trip, birthday, wedding anniversary, XNUMXth birthday celebration, filial piety, etc.)
Those who are unsatisfactory with ordinary trips and tours, etc.
Enjoy Mexico at a great value with a flat rate!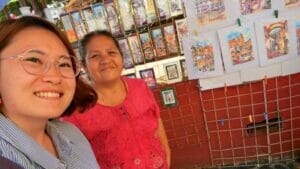 We will guide you consistently from consultation and planning of your trip to Mexico to sightseeing and emergency response.
If you can split the bill with your companion, the price per person will be even cheaper.
with one customerShare the tour >>I can do it
Get even better deals with our special plan for XNUMX person or XNUMX people
No matter how many places you go anywhere, there is no additional charge within the time
You can stop by as many times as you want and it's cheaper than airplanes and buses
Abrupt route changes are also possible
Free Mexican guide included before your trip, so you can enjoy more locally without anxiety
Click here for pricing and service details
Click here for great services and prices
The tour fee you pay is used like this
I'm working on this.
Enjoy a hassle-free trip to Mexico with daily direct flights!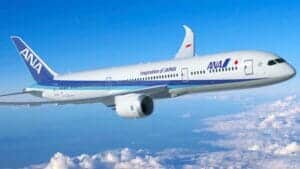 Plan example: A 6-night, 7-day trip to enjoy the culture and nature of Mexico
If you take 5 days off on weekdays, you can use 2 weekends to travel to Mexico like this!
This route is an example.You can freely rearrange them according to your needs.
Saturday, April 4, 1:16
Departure from Narita by direct flight from ANA or Aeromexico
Saturday, April 4, 1:14
Arrival at Mexico City Airport
After a good night's rest at your hotel, take an evening drive through Mexico City.
All day Sunday, April 4
Queretaro Guanajuato direction and cactus zone
Monday, march 4
Tour around Guanajuato, visit tequila cellars, agave fields, and around Guadalajara
4 Month 4 Day Tuesday
Prepecha Culture and Food Excursion in Michoacán
4 Mon 5 Sun Wednesday
Hike towards Puebla and ruins or majestic high mountains
4 Mon 6 Sun Thursday
Hike or light climb Mexico's majestic alpine mountains
Friday, august 4
Mexico City and Teotihuacan, wrap up with Mexican Night and head to the airport
XNUM X Month X NUM X Day Saturday
Overnight flight
4 Month 9 Sunday
Arrive at Narita at 6:XNUMX am
Special plan for XNUMX person or XNUMX persons
Save even more on trips of 4 days or more.Click here for details!
Click here for great services and prices
Click here for other route examples!
The recombination of the route is the customer's freedom.We will propose sightseeing routes that you are interested in from a professional perspective of tourism in Mexico.
Click here for unique route examples
We will show you the true face of Mexico!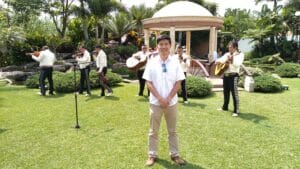 A Mexican Ministry of Tourism official guide will accompany you.
Nice to meet you. I am Ko Iwasaki, your guide and driver in Mexico.
It's been XNUMX years since I've lived in Mexico, and my job is to unearth the still-unknown Mexican culture and nature, and to guide people around the world in an easy-to-understand and safe manner.
About your guide and driver
Mexico Travel Q&A
Q. Why this tour?why mexico?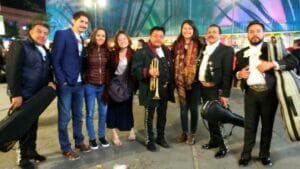 AXNUMX.Because it's a trip to Mexico that may be a once-in-a-lifetime experience.
We provide you:
Super-rich experience that you can't have anywhere else
You can return home with 100 years of power
memorable time and experience
We provide
AXNUMX.Because it is a country that makes you feel good.
Cancun is famous, but 100% Mexican and popular Acapulco, that is the Mexican resort.
There is no doubts that Teotihuacan is magnificent, but also Mays's Calakmulstands proudly in the dense forest.
While heading south Would you like to make your own chocolate at a Cacao plantation?
At a coffee plantation how about morning coffee while listening to the chirping of birds is a blissful moment.
Without Mexican night,you can't say you've been to Mexico! ?
that's allA deep and wide-ranging countrySuch you.
Q. I don't like tours, so I usually travel by myself...is there any advantage?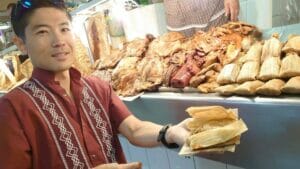 A. Mexico is a country that is more complex, vast, deep, and most of all, fun than you can imagine from various media.
On the other hand, gathering information on tourism in Mexico and fully understanding and enjoying the essence of Mexico's world-class tourism resources within a limited amount of time can be difficult even for those who are accustomed to traveling abroad. is.
If you get exhausted from collecting information, or if you get caught up in the field, or if you end up compromising and not having fun, you're putting the cart before the horse.
Isao Iwasaki, a Mexican guide who has lived in Mexico for 18 years,from famous tourist spotsTo the Mexican spots that only the locals know,Anywhere in MexicoFrom planning your trip, picking you up, during your trip, responding to emergencies, and seeing you off.According to customer's request,Effortless, safe and efficientToto guide you,veryCost performance is good Mexico sightseeing tour.
Even those who are not good at ordinary group tours can be satisfied.Fully Private Mexico Sightseeing Tour.
Not just a generic "explanatory guide"Customer-Driven Mexico TourSo, we will accompany our customers and support them as needed.100% freedom for customers, just like individual travel.
It is not a general package tour where you just buy a completed tour, but you can enjoy the process from the planning stage to the execution of your trip to Mexico more than a personal trip.
Q. Isn't a completely private tour very expensive?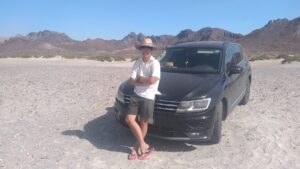 A. Please do not worry.I'd be more than surprised at how affordable it is.
We will work with you to plan your trip to Mexico while listening to your wishes for all tours. Consultation on hotels and sightseeing spots, local guides and efficient transportation, and local emergency assistance are all included in the flat rate.
The driver, Ko Iwasaki, have driven more than XNUMX laps of the earth = XNUMXkm in Mexico,
continuing lifelong accident-free record to date.
Your guide, Ko Iwasaki who has lived in Mexico for nearly 20 years, knows "The Mexico", and will guide you directly from the beginning.
People with disabilities and othersunreliable requestbut with sincerityFlexibleToWe will respond.
We offer special rates for singles and couples, as well as families and small groups. For more information[Prices and services]>.
Q: I only have 3 days, can I enjoy it?
A. Please leave it to me.
English are almost not understood at all, which is inconvenientで,Dangerous in some places
MoreoverThe scale is five times larger than JapanMexico.
unfamiliaris quite efficient and safe to travelhard.
We provide you:
Maximization of your limited time
Easier and more accessible trip to Mexico
A valuable experience that cannot be replaced with money
We will provide them through traveling in Mexico.
If you touch it, something will surely start.Mexico.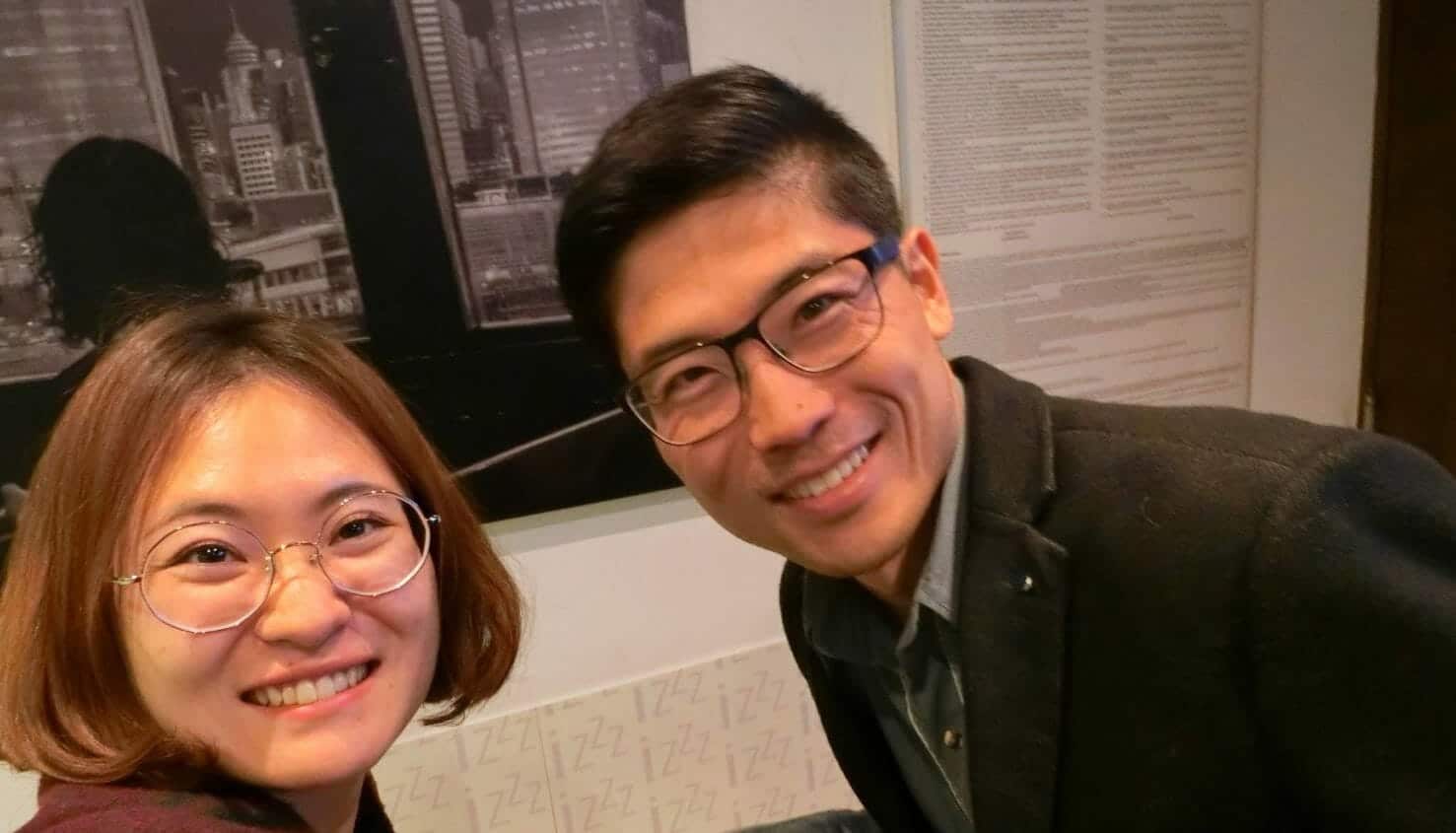 We will provide you with a "journey that you can feel".
Just going, just taking pictures, just eating, just looking, and just going back to Mexico is a waste.
When you come to Mexico, we want you to take home more than just a "trip".
Click here for "Voices of Customers" that have been used so far.
Reviews
Easy and affordable private trips in Mexico
Whether you are traveling abroad or traveling to Mexico for the first time, the elderly, the physically challenged, or those who are accustomed to traveling abroad, it is easy to use because you can reach the itchy place. It is a tour service that allows you to travel in Mexico at a reasonable price.
It is ideal for those who want to take a higher-grade trip to Mexico that is not possible with individual travel or general package tours, while maintaining the "freedom" of individual travel.
Reason XNUMX: It saves your money.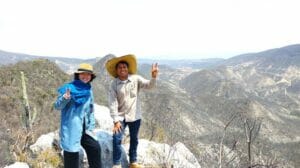 A safe and secure flat-rate system that includes everything from planning a trip to Mexico to guiding in English and land transportation in Mexico, as well as responding to emergencies.
●Mexico City flat rate USD1 per day*
up to 1 hours a day,
No matter where you go in Mexico CityNo extra charge.
If you share it with your companionmuch moreGood deal!
USD 2 per person per 1 hours for 1 people*
USD 3 per person per 1 hours for 1 people*
USD 4 per person per 1 hours for 1 people*
*This price is for when combined with a local tour.


USD480 for Mexico City only.
●Mexico flat rate (+USD 100 to the above city rate)*
For just $100 extra on Mexico City sightseeing,
Up to 1 hours a day, anywhere in MexicoNo additional charge. *
If you share it with your companionFurthermoregreat value for!
Total USD 2 per 1 hours per day for 1 people
Total USD 3 per 1 hours per day for 1 people
Total USD 4 per 1 hours per day for 1 people
*Prices are from/to Mexico City.・A travel fee of $1 per day will be charged per night and for day trips.・Pick-up and drop-off to locations throughout Mexico are available for an additional fee.Please contact us as it depends on the location.
Special plan for XNUMX person or XNUMX persons
It is a price plan that is even more profitable for tours of 4 days or more.
For details, please see ③, ④, and ⑤ in [Prices and Services].
Click here for great prices and services
*The above rates are as of December 2021.Subject to change without notice.
Rideshare for one customer
This is a service for those who want to go alone but are a little concerned about the budget.
This is a traveler matching service to Mexico where you can share our tour with one other person up to 4 people.
For details, please see our dedicated web page.
Advantageous ride share for one personShare Mexico Private Tour
The tour fee you pay is used like this
We are focusing on "excavating" unknown human heritages in various parts of Mexico and "commercializing them as tourism products" without destroying their essence.
We are working on
Reason XNUMX: It saves your time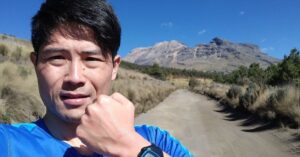 We will help you create a tourist route
Mexico is a bigger country than you can imagine, and it is difficult for even those who are accustomed to traveling abroad to move efficiently.We will ask you about your travel period and interests, and propose the most suitable Mexico sightseeing route for you.
Pre-travel guide will explain sightseeing spots
Traveling is fun, but at the same time it is very tiring.Even if you listen to the explanations in a state of zero knowledge, you will not be able to understand most of them, and conversely, it will be a waste of time if you end up having a boring time.I will explain the basic knowledge that you should know in a way that is easier to understand than any guidebook or video.
Online or offline, at a time and date that is convenient for you, at no additional charge.
I will answer any questions or concerns you may have
Unfortunately, the information available in guidebooks and on the internet lacks accuracy.With nearly 20 years of local experience and a traveler's point of view, I will give you practical advice.
Reason XNUMX: Satisfying everyone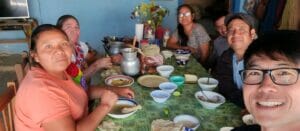 People with disabilities, the elderly, those who are worried about traveling abroad or traveling to Mexico for the first time, those who are worried about being a woman alone, families with small children, and those who have extensive experience traveling abroad. We offer tours to help you enjoy your trip to Mexico.
We listen to our customers' requests in advance, create an itinerary that incorporates the items that each customer needs, and work with our customers to create a reasonable and efficient trip to Mexico.
Wheelchairs, strollers, child seats, etc. are available free of charge.
Feel free to contact us for a free consultation
Your Mexico trip starts here.
Please contact us using one of the methods below. (Reply within 24 hours, average about 2 hours)
Inquiry form below
E-mail:ko@mexicoct.com
LINE: koiwasaki-mx
bottom right of the screenChat at (If you don't get a reply right away, you're out of the room. Please leave a message and we'll get back to you later. After a while, chat on our site again.Please open and check my message.Just in case, please enter your email address, LINE, phone number, etc.) It also has a call function, so you can call me for free.
Direct IP phone (domestic rate):050-5539-7594or line phone
For fees and notes, first

[Prices and services]> 
[Service Flow and Precautions]>

.


Please note: Our services are paid.Please note that we cannot respond to those who request free services.
Sometimes emails do not arrive. If you do not receive a response within 24 hours, please contact us using the [Inquiry Form] below, or via LINE or telephone.Due to the time difference (Japan time minus 15 hours), there may be cases where replies are delayed or we are unable to answer the phone.We may call you back from here, but due to calls from overseas, you will receive an unannounced call.If we are unable to reach you, we will send you an SMS message.

Don't worry about preparing for your trip.You can enjoy it even more locally.
We have unlimited answers to your questions.
Before your trip, we will respond to you by email, line, zoom, etc., as you wish.
Before departure, we will give you a free Mexican guide.
There are also difficult explanations from the local area.Before departure, we will explain in an easy-to-understand manner, so you can have a better understanding of the local area and enjoy it even more.
We are uploading a lot of Mexico photos and local life information on SNS!
#Mexico Complete Travel
From my point of view, who has been immersed in Mexican society for nearly 20 years"Mexican face"are presented in articles, photos and videos.
Please follow us!
Facebook
Instagram