It's been hot here.I heard rumors that the temperature in Japan is over XNUMX degrees in Tohoku and Hokkaido.
Last weekend, I went to the coastline of the Gulf of Mexico called Veracruz.It's not a resort area, but it has the sea.XNUMX km due west of Mexico City.Seafood is delicious here!The Boca del Rio district has an area with many delicious seafood restaurants.
Seafood soup on the left is the best!It becomes addictive.Shrimp tacos on the right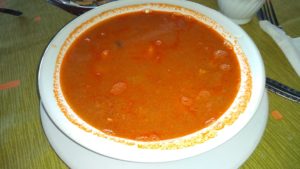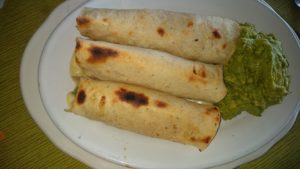 This is Mexico's eastern sea gateway.Cargo from Europe is unloaded here and cargo destined for Europe is loaded here.
I've been to Veracruz many times just to eat delicious seafood, but this time it's a little different.
I went dancing.I went to dance salsa.For example, would you like to go to karaoke from Tokyo to Kyoto or Osaka on weekends?I don't think I will go.But that's how I feel.
But this time we're not just going to dance salsa.This time, there was an annual salsa festival in Boca del Rio, Veracruz, where three masters of the salsa world came together!And it's free!Anyone who likes salsa will knowOscar D'Leon, Victor Manuel, and Maelo RuizXNUMX people.I always listen to it in stereo, but listening to it raw is completely different!
More than 10 spectators, it's a big event, so it's crowded with people, but everyone's body moves naturally.Good or bad, it doesn't matter.It doesn't have anything to do with "one two three, one two three, yes turn" like you learn in dance class!Men and women of all ages are dancing as they please.
Like this ⇒https://photos.app.goo.gl/L8GjT76wUkdUooCJ6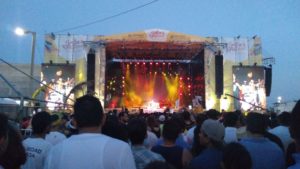 I think it depends on the person whether this sounds like a rhythm or just noise, but there is no doubt that the former will greatly expand the range of ways to enjoy it (easy).
Under harsh conditions with a temperature of over XNUMX degrees Celsius and humidity of XNUMX%, everyone was sweaty and enthusiastic for XNUMX hours.At the end, we were like, "I can't do this anymore!"
By the way, this event is for three days, Thursday, Friday and Saturday.We traveled from Mexico City, so we couldn't go on Thursday and Friday, but I think there were quite a few locals who would go three times in a row.
I thought that I would probably go every year from now on. (LOL)
If you want to taste super Latino, I will take you.I'm probably the only Japanese who does this, so (laughs) of course there's no other tour.This is a XNUMX% guarantee to release your daily stress, and you will definitely fall in love with Mexico!
See you again ~