How to do well in Mexico.
XNUMX years living in Mexico,
"Showing the true face of Mexico to the world!'
with the motto
I'm Kou Iwasaki, a licensed tour guide and driver in Mexico.
How to do well in Mexico.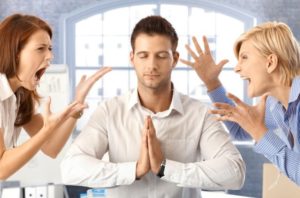 monster kramer,
customer harassment,
malicious claimer
etc,
in Japan,
more than necessary,
Moreover, there are many words that refer to "humans" who demand and claim in the wrong way.
In my previous job as a salesperson,
this hand"Kramer"I have dealt with it several times.
In conclusion,
All I can say about these people is that
as a result
"I didn't get it"
That's it.
From me who responded,
"I know how you feel, but
If you change the wording a little,
Instead of compensating for the minus, I might have been able to gain it,
It's a pity."
It becomes.
"You're just sitting cross-legged!"
No no, no.
I was a latecomer in that market and daringly offered a higher price, so I was in a disadvantageous situation.
Despite this
I try to separate what I can do and what I can't do,
result,
We increased our share in that market.
Of course, I was able to contribute to the company's sales.
on the seller side,
No matter how I twist my head, no matter how hard I try,
"What I can't do now"
That's what I mean.
I made a mistake there,
"I'm not trying hard enough!"
And,
"I don't think of my customers as customers"
If you get hit,
own operations,
Or the balance of something like the reason for existence of the company collapses,
This time, other important customers will suffer.
and more than that,
If you keep doing that, it will no longer be a business,
I'm going to strangle my own neck.
"Sweet!"
Me: "...it's fine."
of course,
If you are to blame
literallyI will do everything that I can sincerely.
So cheeky?(laughs)
There was a time when I was busy with troubleshooting.
Take the wrong order,
In the evening of that day, I left by car,
For customers over XNUMXkm away
I have also delivered the product when the date changed.
I traveled a lot,
Since I was often absent from the office,
Pay your co-workers
Many times I've had someone help me with my or my company's mistakes in the middle of the night.
If that's all there is to it, it's fine.
That means
Sometimes that's not enough.
I can't say everything here, but
Some of them are related to the police.
This can be said to be destiny for people whose job is to drive in Mexico.
I got caught driving in Mexico for the first time, lol
The reason I was caught
"Because I loaded more luggage on the carrier than the specified amount."
something like.
But it was empty boxes.
Moreover, it was a company car for transportation properly.
Another time
on the local highwaysuddenly stopped,
suddenly.
Everything from the luggage, wallet, merchandise, slips, and under the seat I had.
After being investigated like a criminal,
At the end of the story
They started saying my visa (stay permit) was fake,
With that visa in hand, I ended up calling (reporting) somewhere.
Me: "... (confused)"
While doing so, this time
The tempura powder I had as a sample was a dangerous drug.
Me: "... (dumb)"
Job questions only in shape begin.
Police: "What are you doing here?"
Me: "It's my job (Irritated)"
Police: "Where are you going now?"
Me: "Guanajuato? (annoying)"
Police: "What's your job?"
Me: "Import business (problem)"
Police: "What?"
Me: "Even food (angry)"
Police: "Are you drunk?"
Me: "You can't drink alone from noon, right?"
Police: "Didn't you call me while you were driving?"
Me: "Don't do it... (French)"
Police: "Then be careful."
Me: "(Please excuse me) (exhausted)"
Emotions surged like this,
I was still an Ama-chan when I arrived in Mexico.
But even though I feel angry,
It's correct that I didn't show itso,
I was released safely from the "fake interrogation" that lasted for an hour. (smile)
I had an important appointment with a customer.
The desire to let me go quickly is only increasing.
At this time, my "I want to punish this police officer",
It was well over XNUMX degrees.
Moreover, he was a fat guy who looked like he could win if he gachinko.
(No, no, I'm a good-natured young man lol)
At times like this, I wave my legitimacy,
like a lawyer,
It's no good trying to convince them.
In Japan, companies, stores, call centers,
Yelling and intimidating is also a daily occurrence
What do you think? (bitter smile)
If you do it in Mexico,
Even if the bottom of the ninth inning is two out and the bases loaded,
Even if there is still the possibility of a come-from-behind victory,
At the next moment, the game ends immediately with a hit in the infield.
If you do, you'll end up getting yourself into trouble.
Even if it's not the police.
Not to mention unfriendly sales clerks and unmotivated call centers,
Employees and subordinates who do not do what they say,
"Former friend" who clearly does not return bad money
Even if
Even if you could "win" that place,
Considering the human resources required for
even if i'm not wrong,
It is not a good idea to blindly ``get angry and claim legitimacy''.
It is a story.
"Then what should I do?"
I'm speaking in Mexico. (smile)
By the way,
If the car I'm driving is stopped by the police during my trip to Mexico,
Think of this as Mexico,
Please wait patiently. (bitter smile)
#MexicoCentralTours
[Kiote Communication]See also back issues