Current Coronavirus Status: As of April XNUMX
Current Coronavirus Status: As of April 7

Infected: XNUMX (+XNUMX compared to the previous day)
Suspected infection: XNUMX (+XNUMX from the previous day)
Death toll: XNUMX (+XNUMX compared to the previous day)
Supermarkets, which are normally open XNUMX hours a day, are open until XNUMX p.m.
There are restrictions on entering the store,
I was trying to adjust the store so that the number of people in the store did not exceed a certain number.
Outside the store, customers waiting to enter the store made a line of about XNUMXm,
We will wait at the evenly spaced social distancing signs set by the store.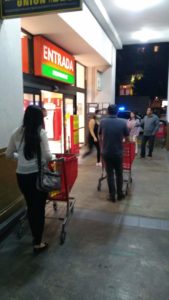 In the waiting space of the cash register,
There is also a sign that encourages you to open your senses.
By the way, the above two points are
It wasn't what it was last week.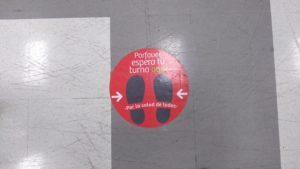 In Japan, for seven metropolitan prefectures,
Emergency Declaration has been issued.
Mexico is also on the rise.
It seems that a government transport plane loaded with medical supplies has returned from China.
Source:
https://www.eluniversal.com.mx/
Covid-19 en México: sube a 2,785 el número de casos ya 141 el de muertes: Salud