Current Status of Coronavirus: As of April XNUMX/If Religion Turns to Poverty and Natural Problems...
Current Coronavirus Status: As of April XNUMX
The upper curve is the number of infected people
The bar graph below is the number of deaths

Infected people: XNUMX (+XNUMX compared to the previous day)
As announced the day before yesterday, the actual number of infected people is believed to be about eight times this figure.
Suspected infection: XNUMX (+XNUMX from the previous day)
Death toll: XNUMX (+XNUMX compared to the previous day)
XNUMX doctors and nurses at the national hospital IMSS are infected.
A figure equivalent to about XNUMX% of the total.
This week is Semana Santa (Christ's Easter),
Today the XNUMXth is called Viernes Santo,
Catholics do not eat meat.
For that reason, at the central fish market La Viga in Mexico City,
While there is a request to refrain from this corona turmoil,
XNUMX people turned up. (Shin)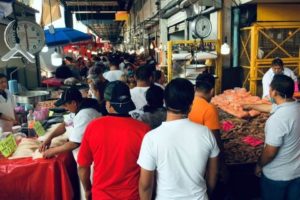 It seems that China is already restarting factories and other facilities.
There is a fear of recurrence.
Source:
https://www.eluniversal.com.mx/
Levantar las restricciones demasiado rápido podría conducir a un rebrote mortal de Covid-19: OMS
https://www.reforma.com/aplicacioneslibre/preacceso/articulo/default.aspx?urlredirect=https://www.reforma.com/acuden-4-mil-a-nueva-viga-aplican-operativo/ar1916633?v=7&referer=–7d616165662f3a3a6262623b6770737a6778743b767a783a–