Current Status of Coronavirus: As of April XNUMX/Strengthening Security at Hospitals
Current Coronavirus Status: As of April XNUMX
The upper curve is the number of infected people
The bar graph below is the number of deaths

Infected: XNUMX (+XNUMX compared to the previous day)
Suspected infection: XNUMX (+XNUMX from the previous day)
Death toll: XNUMX (+XNUMX compared to the previous day)
As announced the day before yesterday, the actual number of infected people is believed to be about eight times this figure.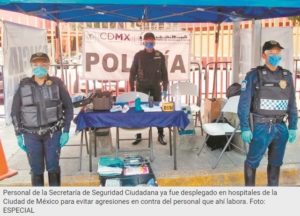 There seems to be a series of cases in which families who are dissatisfied with attention at hospitals commit violent acts.
In Morelos, they set the clinic on fire,
In Veracruz beat the doctor,
There has also been violence in Mexico City.
Receiving this,
We have police in the hospital.
The cause appears to be a lack of medical supplies.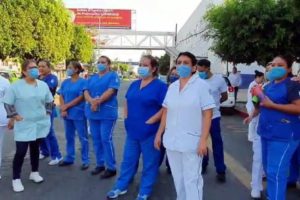 Receiving this,
The second flight of government medical supplies has left China.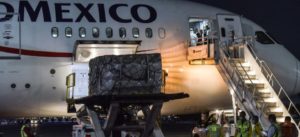 Source:
https://www.eluniversal.com.mx/
https://www.eluniversal.com.mx/nacion/ante-agresiones-en-imss-e-issste-piden-seguridad-para-personal-que-atiende-covid-19
https://www.reforma.com/aplicacioneslibre/preacceso/articulo/default.aspx?urlredirect=https://www.reforma.com/acusan-falta-de-insumos-en-hospitales/ar1917219?cx_testId=339&cx_testVariant=cx_1&cx_artPos=2
Arriba a México segundo cargamento con insumos médicos de China