Current Coronavirus Status: As of March XNUMX
Current Coronavirus Status: As of March XNUMX

Infected: XNUMX
XNUMX% home care
XNUMX% hospitalized
XNUMX% serious (XNUMX people)
Suspected infection: XNUMX
Negative: XNUMX
Dead: XNUMX
A curfew was issued yesterday in the state of California, USA.
A friend of mine who lives in Los Angeles told me about it with a photo.
At Asian retail stores, the hoarding of Chinese products is becoming more serious.
The display shelf is also empty.
In Mexico, some stores and products have low inventory,
So far it's not that serious.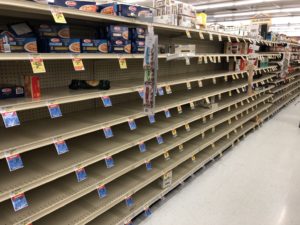 Photo: Iwasaki's friend K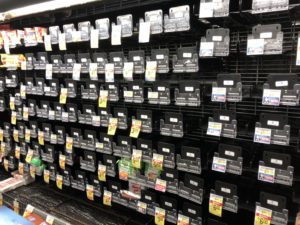 Photo: Iwasaki's friend K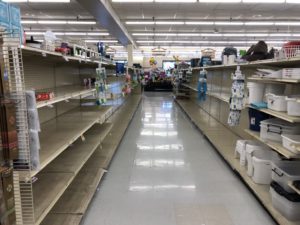 Photo: Iwasaki's friend K
Source:
Sube a 164 casos de Covid-19 en el país; investigan otra posible muerte | Video
https://www.eluniversal.com.mx/mundo/coronavirus-covid-19/nota/1937012/0/coronavirus-gobernadores-del-noreste-crean-bloque-anti-covid-19#info