Current Coronavirus Status: As of March 3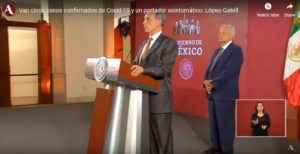 When I write something like this, it seems that people will say, "Don't stir up anxiety!"
But I have to tell the truth,
I would like to inform you about the matter that was reported indifferently.
As of March 3, the number of infected people in Mexico has reached 1.
In all cases, the symptoms were mild and not serious.
Neither case was due to infection in Mexico,
This is a case of a person who was infected abroad and tested positive in Mexico.
Both patients are being quarantined under the supervision of authorities.
We are investigating contacts with infected people and trying to prevent domestic infections.
Information source: