Corona: As of April XNUMX / Support for Mexican companies
Current Coronavirus Status: As of April XNUMX
The upper curve is the number of infected people
The bar graph below is the number of deaths

Infected: XNUMX (beforeHibi +XNUMX)
Suspected infection: XNUMX (within the last XNUMX days/+XNUMX)
Death toll: XNUMX (+XNUMX from the previous day)
Individual owners of large companies in Japan,
As a company, we are providing support in various ways.
So is Mexico.
First of allHarmful rumor?have encounteredCorona beer Ofmodelo group.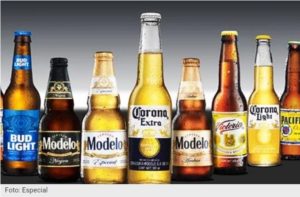 (I don't know why Corona beer is involved...
I think consumer psychology is interesting, but at the same time, I think it's crazy.wry smile)
Modelo group from Mexico.
In XNUMX, Belgium's world's largest beer company Anheuser-Busch InBev (AB InBev) acquired all shares.
It is no longer a Mexican company. (sorrow)
By the way, only America
In XNUMX, Constellation Brands
I bought the Modelo business from Anheuser-Busch.
The Modelo Group, which has a sales and distribution network throughout Mexico,
Similarly, for small retailers with XNUMX million stores throughout Mexico,
In partnership with a financing company for small and medium enterprises,
Loan approval completed within XNUMX hoursI have set up a mechanism to do so.
No complicated process,
Everything is completed online.
It takes XNUMX-XNUMX months for a normal bank loan,
If that happens, the business will go out of business during that time.
It's meant to prevent that.
Tiendita is a small retail store that accounts for XNUMX-XNUMX% of the sales of major food companies.
Because their business closure can be fatal damage.
The business model is
Instead of issuing the huge customer list and credit information that the Modelo Group has,
I'm assuming you get a commission. (I'll look into it again.)
The lending company is responsible for examining the interest rate, loan period, loan amount, etc. and collecting the loan amount.
another companyBIMBO, the world's largest bread manufacturergroup.
It's a bread company, but it's a company that manufactures general flour products.
Sweet buns, snacks, tortillas, cookies and more.
Under this crisis situation, while the decrease in revenue in each industry is conspicuous,
First quarter sales up XNUMX%.
Worldwide sales of XNUMX million pesos,
It is about XNUMX million yen in Japanese yen.
In particular, sales in North America (USA/Canada) increased by XNUMX%.
Although demand for imported goods has fallen,
Sales in Mexico increased by XNUMX%.
Profits also increased by XNUMX% to XNUMX yen on the tailwind of the depreciation of the peso.
Such a great BIMBO group launchedTotal support measures of XNUMX million yenThere are three main types.
XNUMX million first,
For the construction of temporary medical facilities for corona infected patients.
Next, XNUMX million masks.
The last is XNUMX million lunches for medical personnel.
In addition, XNUMX employees,
I am staying at home while maintaining all employment conditions.
As a business owner, I can't do much.
But as I posted on my Facebook page the other day,
if it's okay with meinterlocutor/correspondentIt will be.
I'm sorry that I can't do that, but
At times like this,
please ~use me freely. (laugh)
Source:
https://www.eluniversal.com.mx/