[Mexican masterpiece] I want to be more than friends with you / más que tu amigo
XNUMX years living in Mexico,
"Showing the true face of Mexico to the world!'
with the motto
I'm Kou Iwasaki, a licensed tour guide and driver in Mexico.
It's Friday again this week!
early early
If you are normal, you can drink with your friends,
They probably get together and eat together, but
I still can't relax and enjoy it.
Mexico is
If it's a normal Friday, I'll be in a good mood from the morning,
Around noon, I can't stand still. (bitter smile)
In fact, financial companies in particular are up at XNUMX:XNUMX.
Everyone started drinking beer from noon. (smile)
Of course not everyone is
I probably didn't miss it, and I did it occasionally.
That's how
Almost every Friday night
I was looking forward to dancing to music like this,
I feel nostalgic anymore. (Shin)
The dance songs I've introduced so far are Puerto Rican,
There were many foreign singers from Colombia,
I am Mexican today.
The photo of the church that I uploaded the other day☟ is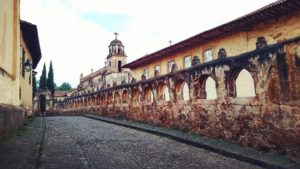 In Patzcuaro, Michoacán,
a singer from a nearby villageMarco Antonio Solisof
Mas Que to Amigo
(I want to be more than friends with you)
This is a famous song.
There are women who love and love them madly.
I am singing a scene where I confess my heart to that woman.
Not just for Mexicans
Showing affection is very important to Latinos.
There is no such thing as mind transmission, (bitter smile)
Communicate to others through words and gestures.
actually,
A single word to the face of a loved one
"I love you"
just by saying
Of course, those who say
For those who say
The effect on the heart is enormous~ (laughs)
What I thought was positive
It is better to put it out in the mouth and embody it,
It's something that clears your mind. (smile)
It's a remixI chose this ☝ video because the concert venue looked more fun,
If the woman's costume is too dazzling (bitter smile), please try the original ☟.
Y ahí se va
i i se va

Ey ey ey
Aye Aye Aye
Quiero decirte
Kiero Desirte
i want to say to you
Esta noche sin vacilación
Esta Noche Sin Vasilasion
no hesitation tonight
Que ya no aguanto
Que Ja no Aguanto
that I can't stand it anymore

Lo que traigo aquí en mi corazón
location turaigo aqui en mi corazon
what's in my heart
Me gustas tanto me enloqueces
Me Gustas Tanto Me Enrocheses
I love you so much that it drives me crazy
Y no lo puedo ya ocultar
i no lo puedo ya occultal
So I can't hide my feelings anymore
En todos lados me appareces
Entodos Rados Me Aparesses
you appear wherever you are

Como ilusion en mi mirar
Como Ilsion en Mi Miral
Like a dream beyond my gaze
It's a secret
S Un Secret
this is a secret

Que tan solo quiero compartir
ke tan solo queero compartil
I just want to confide
Con esos ojos
Con Essos Ojos
with these eyes

Que le han dado luz a mi vivir
que re an dado luz a mi vivil
Thanks to this I can live
Que en esta noche no hay mas luna
Kenesta noche no i mas luna
that there won't be two moons tonight
Que como tú me alumbre más
Que como to me alunbre mas
like you shining on me
Que en mi alma crece una fortuna
que en mi alma crese una fortuna
To cultivate a happiness in my soul
Por tanta dicha que me das
Port tanta dicha que me das
as you say well to me
I love you
Te Quiero
I love you
I love you
Te Quiero
I love you

Se oye en mi pecho
se oje en mi pecho
I can hear it in my chest
Es el grande amor que me has hecho
s el grande amor que me as echo
That's the big love you gave me
Latido a latido
Latid a Latid
Palpitate
Te siento conmigo
Tessiento Conmigo
feel you
Yo quiero ser más que tu amigo
jo quiero sell mas que to amigo
I want to be more than friends with you
Ahí na mas
Ai Na Mas
that's all
Ooh
It's a secret
S Un Secret
this is a secret
Que tan solo quiero compartir
ke tan solo queero compartil
I just want to confide
Con esos ojos
Con Essos Ojos
with these eyes
Que le han dado luz a mi vivir
que re an dado luz a mi vivil
Thanks to this I can live
Que en esta noche no hay mas luna
Kenesta noche no i mas luna
that there won't be two moons tonight
Que como tú me alumbre más
Que como to me alunbre mas
like you shining on me
Que en mi alma crece una fortuna
que en mi alma crese una fortuna
To cultivate a happiness in my soul
Por tanta dicha que me das
Port tanta dicha que me das
as you say well to me
I love you
Te Quiero
I love you
I love you
Te Quiero
I love you
Se oye en mi pecho
se oje en mi pecho
I can hear it in my chest

Es el grande amor que me has hecho
s el grande amor que me as echo
That's the big love you gave me
Latido a latido
Latid a Latid
Palpitate
Te siento conmigo
Tessiento Conmigo
feel you
Yo quiero ser más que tu amigo
jo quiero sell mas que to amigo
I want to be more than friends with you
#MexicoCentralTours
[Kiote Communication]See also back issues