[Mexico's famous song] What lies beyond "reason" / Motivos
XNUMX years living in Mexico,
"Showing the true face of Mexico to the world!'
with the motto
I'm Kou Iwasaki, a licensed tour guide and driver in Mexico.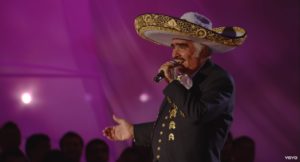 It is sudden,,,
What is your "reason to live"?
"..."
Then,
What inspires you in life?
motivo is motive in English,
When translated into Japanese as "motivation" or "reason"
It gets a little awkward, doesn't it? (bitter smile)
Beyond the "why" and "motivation".
The Don of the Mexican music world, who has been introduced several times,
By Vicente Fernandez
"Motivos"
This is a famous song.
very romantic and
It's a staple in Serenata. (smile)
Una rosa pintada de azul
Una Rosa Pintada de Azul 
One rose painted blue
Es un motivo
s un motivo
one reason
Una simple estrellita de mar
Una Simple Estrella de Mar
The only star floating in the sea
Es un motivo
s un motivo
one reason
Escribir un poema es fácil
Escribir un poema es Fasir
writing poetry is easy
Si existe un motivo
Si Exist Un Motivo
if there is a reason
Y hasta puede esperarse un consuelo
I Asta Puede Esperalce un Consuelo
And maybe it will give you peace of mind
De la fantasía
De la Fantasia
fantasy
Unos ojos bañados de luz
Unos Ojos Banados de Luz
Glittering eyes
Son un motivo
Song Un Motivo
one reason
Unos labios queriendo besar
Unos Ravios Keriendo Besar
Lips waiting for a kiss
Son un motivo
Song Un Motivo
one reason
Y me quedo mirandote a ti
i me ked miranante a ti
and i look at you
Y encontrandote tantos motivos
Y Enconturando Tantos Motivos
found the reason
Yo concluyo
Jo Concurgio
wrap up
Que mi motivo mejor eres tú
Ke mi motivo mehol eres to
you're my best reason
Unos ojos bañados de luz
Unos Ojos Banados de Luz
sparkling eyes
Son un motivo
Song Un Motivo
one reason
Unos labios queriendo besar
Unos Ravios Keriendo Besar
Lips waiting for a kiss
Son un motivo
Song Un Motivo
one reason
Y me quedo mirandote a ti
i me ked miranante a ti
and i look at you
Y encontrandote tantos motivos
Y Enconturandte Tantos Motivos
I found many reasons
Yo concluyo
Jo Concurgio
wrap up
Que mi motivo mejor eres tú
Ke mi motivo mehol eres to
you're the best reason for me
Y me quedo mirandote a ti
i me ked miranante a ti
i stare at you
Y encontrandote tantos motivos
Y Enconturandte Tantos Motivos
I found many reasons
Yo concluyo
Jo Concurgio
wrap up
Que mi motivo mejor eres tú
Ke mi motivo mehol eres to
you're the best reason for me
#MexicoCentralTours
[Kiote Communication]See also back issues