March XNUMXth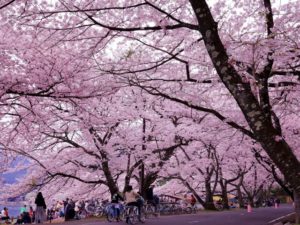 Today is my late mother's birthday.
Two years ago today.
On this day when the cherry blossoms were in full bloom,
A mother who suddenly disappeared from this world.
Ever since I moved to Tokyo at XNUMX to go to university,
I never lived with my parents except for a year before I came to Mexico.
Because I'm not actually here, "I'm not in this world anymore"
It doesn't feel like that.
no matter how far away
"What are you doing now?"
There were many times when I thought, "I wonder if I'm doing well."
Even now, I still think about it unconsciously.
At that time, I realize that "I'm not there anymore."
When my wife went to Japan for the first time in XNUMX.
I bought a yukata for my wife because we are going to see the fireworks.
I thought it would be a problem if I didn't know how to put on and fold the kimono,
I took a video of my mother doing it.
That was the last time I saw my healthy mother.
With high-definition and super clear images,
It looks as if it happened recently.
Because it was so vivid and sudden,
Even after seeing the video, I still
I can't believe you're no longer in this world,
I don't feel sad.
It's a strange feeling.
I can't help but regret it.
But I thought, "I couldn't have done better for you."
When I was a child, I was a problem child and made me worry,
I wonder if I can finally do a little bit of filial piety from now on.
Just when I was thinking.
He was preparing for our wedding ceremony which was just a week away, until the very end.
My mother was looking forward to seeing her family in Mexico.
The refrigerator at home was also full of ingredients for entertaining a Mexican family.
On the morning of March XNUMX, XNUMX, after returning to Japan, we were at the airport.
I was sluggish because I didn't know what to do,
It didn't fit in XNUMX minutes and left for heaven.
I was on the Shinkansen.
Only XNUMX minutes after returning to Japan for the first time in two years,
Not in time
He's a real bad parent.
Life really is fleeting.
I was born into this world.
Live a life that satisfies you.
I approach everything with that in mind.