The art of living in an unknown Mayan ruin: Tabasqueño
XNUMX years living in Mexico,
"Showing the true face of Mexico to the world!'
with the motto
I'm Kou Iwasaki, a licensed tour guide and driver in Mexico.
Tabasqueño.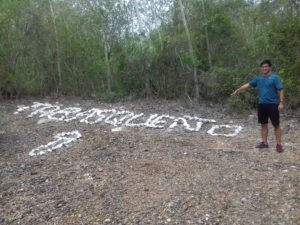 Tabasque N o
Write.
MeaningTabasco.
Tabasco is
It is a state located about XNUMX kilometers southeast of Mexico City.
It is easy to understand if it is an area where the Olmec culture flourished.
The meaning is Tabasco,
talk isMayan ruins.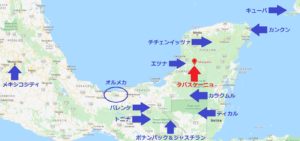 ☝☝☝Here.
Why "Tabasco"
If it was named
The ruins were found on a farm owned by the Tabasco people. (smile)
In fact, this ruin
"Jeez"
I'm not famous.(bitter smile)
I can't find it on google maps. (bitter smile)
Of course it does not appear in the guidebook,
It is not even spoken.
In other words,
No one usually goes
I mean,
before thatno one can know. (bitter smile)
I dare to introduce such ruins,
It's all my egoBut,
This once existed,
It is the ancestral city of Mexico.
East of the Etuna ruins that I showed you last week,
It stands at a distance of about XNUMX km in a straight line.
Although it is close to Etuna in terms of distance,
In the XNUMX regions of the Mayan culture,
Etuna and Tabasqueño belong to different regions.
This area is called Chenes,
It is divided into Campeche of Etna.
The ruins of Uxmal in the north are in the area called Puuc.
Calakmul in the south is a region called Peten (Peten),
In this way, even in the same Maya, depending on the region,
Architectural styles are changing.
This Tabasqueño
Around XNUMX-XNUMXIt is said that it flourished in
Depending on the reference material (both official),
thisXNUMX-XNUMXThere are also things that
It means "around there".
Since Etuna's peak is said to be between XNUMX and XNUMX years,
existed in the same era.
I will introduce it in the next Sayil ruins,
It has one important feature.
That is,
Chultun
, which is themed around water storage system.
This area
Although there were some springs,
So many rivers flow like Palenque,
Water sources were not enough.
Therefore,
We also had to rely on rainwater.
This system for collecting rainwaterChultun.
I have a small hole in the ground
It's hollow inside.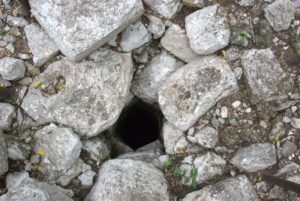 ☝☝☝This is a hole in the ground.There is a large hollow below.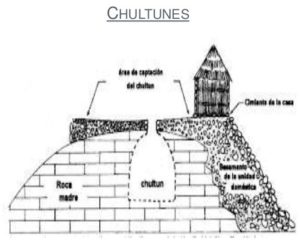 ☝☝☝This is the image.It's the white part in the middle.
Although the cavities vary in size,
Approximately XNUMX liters even if it is small,
The larger one has a capacity of XNUMX liters.
Many of the structures on this site are
still buried in the ground,
It remains unrepaired.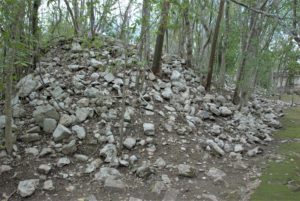 ☝☝☝Nowadays, it is commonplace to see beautifully restored ruins.
What was originally a thick mountain like this was discovered,
It will be repaired.
The central building is
It has two floors,
XNUMX rooms on the first floor,
The second floor has two rooms.
In front of the building, there is a sculpture of Itzama called "Land Monster",
There are also some carvings and hieroglyphs that are believed to be sacred.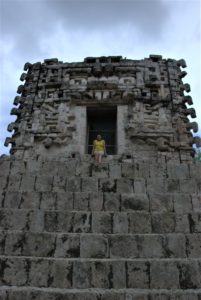 ☝☝☝There is a living space behind this.
The central square has a tower,
It is believed to have been used for astronomical observations.
any building,
It is believed to have been built around XNUMX-XNUMX when it was prosperous.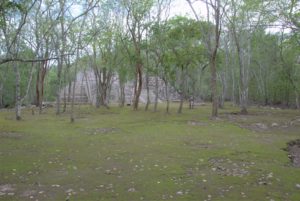 ☝☝☝Religious buildings (ruins) quietly nestled in the jungle
widely known,
Teotihuacan and Chichen Itza
Uxmal is nice too, but
no one knows,
In such a small city ruins (remains) standing quietly,
real romanceYou may see (smile)
#MexicoCentralTours
[Kiote Communication]See also back issues