Mexico business trip coordination and business attendance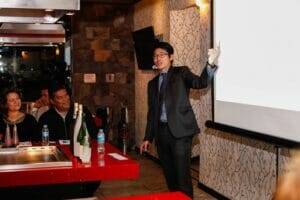 Let us help you with your business
Our work isWe do not provide general interpretation support or travel agencies.It is to close the contract of the customer's business with Mexico.
Speaking of Mexico, in recent years, Japanese automobile-related companies have been actively expanding into Mexico, and in 2017, the number exceeded 1000.Although there was a tendency to hesitate to enter the market in response to the trends of the Trump administration, advances are expanding. As of 2015, labor wages in the manufacturing industry were below China and on par with countries such as India and Indonesia.
Also, as of 2018, the population has exceeded 1 million, almost the same population as Japan.It is also attractive that the youth population, which will support the Mexican economy in the future, has a composition ratio similar to that of Japan at the beginning of its period of high economic growth.
On the other hand, there are many obstacles that make it difficult to start doing business with Mexican companies and continue doing so in a sustainable manner.Communication in English is often limited here.
Must be familiar with not only the language but also the culture
It is best to be familiar with not only the language but also the culture in order to proceed with business negotiations away from home or with Mexicans.
Based on my experience in dealing with large and small business negotiations in Mexico,It becomes difficult to conclude a contract that can be achieved through communication through an interpreter..I have witnessed cases where the most important thing, the sense of rhythm and atmosphere of the conversation, is lost through the interpreter.
When it comes to creating presentation materials, the choice of words and the way of speaking differ between Japanese and Mexican audiences.
Please focus only on business negotiations
You can leave all the troublesome miscellaneous work to us, and you can concentrate only on important business negotiations.
Based on more than XNUMX years of sales experience in a Japanese company in Mexico, we provide the following services for your business closing.
Making an appointment with a Mexican company
Creating and coordinating travel schedules
Securing means of transportation on site (basically up to 3 people, if 4 people the space inside the car will be narrow)
Preparing for business negotiations
Advice on preparing presentation materials in Spanish
Presentation agent in Spanish
Business negotiation assistance and agency in Spanish (we will have a detailed meeting in advance)
Free time sightseeing
Arrangement of follow-up and samples after returning to Japan (visiting the other party if necessary)
Everything ends hereOne-stop servicecan be provided.
We will dispel any concerns of customers involved in business negotiations in Mexico, such as interpretation, transportation, translation and advice of presentations, local surveys, obtaining samples, and sightseeing in spare time.One of my strengths is that I, Iwasaki, am a salesperson with experience in sales that has successfully closed many local contracts.
For those who want to seize business opportunities with Mexican companies, but are worried about language and cultural barriers, and those who are having trouble with business negotiations that have already done business with Mexican companies.Please contact us first>
| Home|Recommended reason|Services and fees|Ride share|Flow&Notes|Reviews|Routes|Blogs|About your guide|Climbing|Comprehensive business support|Safety Initiatives|Contact Us|