It is especially recommended for such people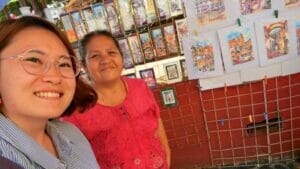 Those who are busy with work and do not have time to research or plan
We will do the research on your behalf and propose the most suitable itinerary for your request.Please do not hesitate to let us know your requests, concerns or concerns.
Most of the information on the Internet and generated chats is not updated, but we are trying to collect the latest local information, and we will guide you based on that.
Those who can only take a few days off
Please take only 2 or 3 days off on weekdays, including weekends.Now you can have a wonderful trip to Mexico.The tour content is denser than a general tour, so you can get a sense of satisfaction even in a short time.
Those who want to travel at their own pace, such as the elderly and people with disabilities
Have you given up on traveling abroad or traveling to Mexico because of your age, disability, or inconvenient legs?No matter what age you are, no matter what your physical characteristics are, no matter how weak you are, there is something you can do right now.You don't have to keep pace with others.Would you like to enjoy a trip to Mexico and your first overseas trip at your own pace and as you please?
Our company is not limited to a specific location, but actually visits many locations in Mexico to check the barrier-free status of the location.We will propose an itinerary that does not place a burden on your body as much as possible.Wheelchairs can be borrowed free of charge.
Those who want to challenge overseas mountain climbing and hiking for the first time
Climbing in Mexico is completely different from climbing in Japan.There is no kind and safe public transport that will take you to the trailhead.Some trails are dangerous.Even if you are in distress, your cell phone will not work.Neither Japanese nor English can be used to make emergency calls.No pretty trays.There is no heartwarming mountain hut with curry and Italian food.However, it would be a shame to give up on the great nature of Mexico.The magnificent nature that is different from that of Japan will surely impress you.
For your first overseas mountain climbing or hiking, our licensed staff will guide you so that you can watch it safely and without unnecessary worries.
Families with babies and small children 
As a father of an infant, I have experienced firsthand the challenges of long trips.However, at the same time, I feel that family trips are precious moments that cannot be replaced with anything else.I will do my best to support such a family-friendly trip in Mexico.
Those who want to feel and know the true face of Mexico
I like to describe Mexico as "the more you chew, the more delicious it becomes".Mexico is like a country made up of many small countries, and even if you say "Mexico" in one word, it is impossible to express them all in one word.Mexico's culture, history, nature, and people... Once you start learning about the elements that make up the vast and deep country of "Mexico" today, you can't help but come back again and again.We will guide you through such a complex yet very deep Mexico in an easy-to-understand and efficient manner than anyone else.
Those who want to travel slowly and on their own
The best thing about traveling alone is that you don't have to worry about other people and you can focus on yourself.I used to travel alone as well.We will support your solo trip as much as possible as behind the scenes, and help you make your "solo trip to Mexico" twice or even three times more valuable.
The guide is "behind the scenes" to the last, so it will not be intrusive.The main character of the trip to Mexico is the customer.There is no change from the usual personal trip in that all of the Mexico private trip is based on the role of the actor.The only difference is that the usual solo trip gives color.We will gently support such a customer traveling alone in Mexico.
Those who want to have a luxury trip in Mexico
"Luxury" means "extravagant", and you can imagine a trip such as flying first class, staying at a luxury hotel, eating at a luxury restaurant, relaxing at a luxury spa, and traveling in a luxury limousine. I think it's a lot of people, but it's not necessarily that kind of trip.
A luxury tour is a trip that minimizes stress, enhances comfort, and emphasizes valuable experiences that can only be had at the destination.There is a tendency to increase the cost at key points in order to increase comfort, but more than that, the purpose of pursuing what can only be obtained locally is increasing.
I want to go there, eat this, and see that.We will fulfill all your "luxury selfishness".
Those who value their time
Most people consider their money to be their greatest asset.However, at the same time, you may overlook important things because you are so caught up in "money".
However, "time" does not betray.We are all equal.Human life is short. Things that end quickly while wasting "time".For those of you who cherish each and every day, we will provide you with a highly concentrated and highly concentrated Mexico trip that is not possible with a general tour, even if it is the same one-day Mexico tour.
Those who are worried about traveling abroad or traveling to Mexico for the first time
It's the first step in anything, and it's scary.But once you step outside, you get used to it.People can always learn new things and grow by the repetition.By going to a foreign country for the first time, things that I have never seen in Japan, such as tastes, atmospheres, sounds, and smells, are all new to my senses.
Even if you have been to other countries, Mexico is a country with a different charm.However, there are many inconveniences for first-timers.Isao Iwasaki, who has been living in Mexico for about XNUMX years, will guide you through Mexico, which is full of charm, but is also complicated and difficult.
LGBTQ+ (sexual minority) people who want to stretch their wings and travel
Even in Japan, the society is becoming more open and accepting of diversity, but there are still many situations where minorities still find it difficult to live.Minorities here include not only sexual minorities, but also foreigners and people with physical and mental disabilities.However, I myself feel uncomfortable with the word "minority" and try not to use it often.
I am in an unusual position for a Japanese person, living in Mexico.In the framework of nationality, we are "minorities", but we are all the same human beings even if we have different languages, cultures, and values.Even within the same framework of "Japanese," the concepts of majority and minority are ambiguous and not stipulated by law.
For example, there are times when it's natural to have friends, but people who don't have friends automatically become a minority and are treated unnaturally or even become targets of bullying.However, it is not decided how many friends you have to be a "majority" and how many to be a "minority".In fact, even having one open-minded friend can make you think you have no friends.
Concepts such as diversity, minority, and majority are often determined by people's subjective perceptions.That's why I think it's important to be aware that people are unconsciously sorted into the framework of majority or minority.
Living in Mexico makes me feel less minority about what it means to be in any minority.If you feel like you're in the minority, I recommend spending some time in another country, even if it's only for a short trip.The experience may be of benefit to you.
Adventurous and curious
In a good way, Mexico has many areas where tourism development has not progressed yet.In such places, you can find the "real face of Mexico" and experience the essence of traveling to Mexico.While interacting with the locals, we place importance on having our customers "experience".
Those who want to travel freely and efficiently
There are many people who say, "I don't understand the merits of tours, so I don't like them, so I go by myself" or "I'm used to traveling abroad, so I don't need a guide."I myself have made many such trips.However, there is a limit to what you can do even if you go to an unfamiliar place by yourself.Unfortunately, most people are only interested in just looking at the surface.It would be a waste of time and money to travel there.
The freedom of individual travel is the same, no, the freedom is even greater, and we will guide you through the Mexican heritage in an easy-to-understand manner that you cannot know on a private trip.
Men and women of all ages who want to make changes while living in agony in their one and only life
I was born in this world, so it's a waste to spend my time in agony.Why don't you go out and discover something that is not in your current world?
In that sense, Mexico is a very worthwhile place to travel.The more you know, the more interesting it becomes, and the more you know and feel, the more your insight will expand.Then you will definitely feel some change.
I, Isao Iwasaki, an ICF (International Coaching Federation)-certified life coach, will help you create a better future during your agonizing time, along with a trip to Mexico.
Commemorative trip with a small number of people (graduation trip, birthday, wedding anniversary, XNUMXth birthday celebration, filial piety, etc.)
Special moments are best spent with special people.We will carefully support such a special time.
Those who are not satisfied with ordinary trips and tours
Are you really satisfied with that overseas trip, that trip to Mexico?
Would you like to make your trip to Mexico a once-in-a-lifetime memory?No compromises should be made when traveling to Mexico.