Reasons to go:
・Large production area of ​​[silver products] that Mexico is proud of
・The streets are so beautiful that it's fun just to walk.
・Silver products can be bought cheaply at workshop prices
Prior to its colonization by Spain in XNUMX, it was under the influence of the Aztec (more precisely Mexica) empire.After that, due to Spanish settlement, it prospered as a major silver mining area in Mexico along with Guanajuato (Guanajuato) and San Luis (San Luis Potisi).According to the people at the local workshop, the mine itself has been on strike for about XNUMX years, and it seems that silver mining itself is no longer being carried out.
Built on a steep slope, the narrow roads are traversed by Wagen Beetles, making it one of Taxco's most iconic sights.It's a fun city just to walk around, but it's also nice to walk around looking at silverware during the day, taking snapshots while walking slowly, and drinking wine in a romantic atmosphere at night and walking around the streets at night.
The giant caves of Cacahuamilpa, the Xochicalco archaeological site and Tepoztlám are also nearby and can be traveled on the same route.
Location:
About XNUMX km southwest of Mexico City, about XNUMX hours by car, about XNUMX km north of Acapulco, about XNUMX hours XNUMX minutes
map:
https://drive.google.com/open?id=1VhudUzyYgmd50_JcCqFqD7UJpE65Sgvo&usp=sharing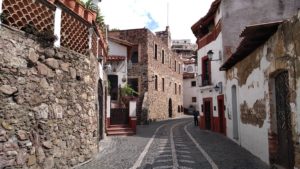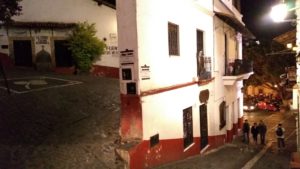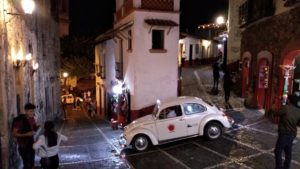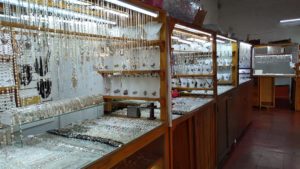 Come to Taxco and try the Chalupas and the Guerrero-style Pozole!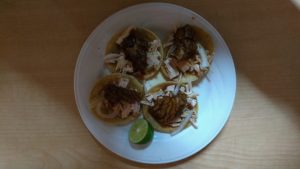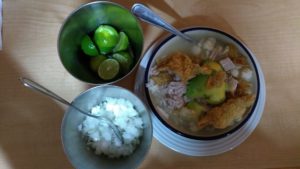 Click here for a consultation desk for free travel to Mexico ☟
Please feel free to contact us!
Or,
E-mail ko@mexicoct.com
Line koiwasaki-mx
You can also use the line QR code☟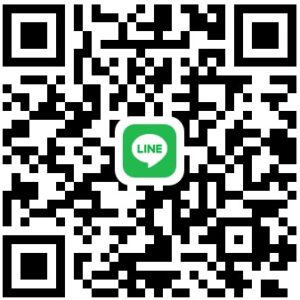 We always reply within XNUMX hours.
If you do not receive a reply, it is possible that it did not arrive due to technical problems.
We apologize for the inconvenience, but please contact us via Facebook messenger or call us.
050-5539-7594 (domestic call charges apply)
It takes some time to call or answer.Also, depending on the time difference (Japan - 15 hours) and communication conditions, we may not be able to answer your call.In that case, we will call you on the incoming number later.Thank you for your understanding.