Reasons to go:
・It is the [origin] where the independence movement leading to modern Mexico began and the hometown of the central and historical figures of the independence movement.
・Birthplace of a singer who is also a famous songwriter and composer in Mexico's history
It is the origin of modern Mexico and the birthplace of Father Miguel Hidalgo, the man who initiated the independence movement.It is commonly believed to be the place where the cry of "Viva México" was used to signal the start of the independence movement, but in fact it is
"Vamos a matar gachupines!"(I'm going to kill the Spaniard!)
yelled, rousing the crowd.
In the village is the birthplace of Father Hidalgo, and at the base of the entrance to the church is a plaque that reads, "This is where Mexico's independence began."It's a small village that only appears in the corner of guidebooks, but I'd like you to think about it for a moment.It may be difficult to imagine for Japan, which has not experienced colonization for many years, but what would Mexico be like today if the independence movement had not occurred in those days?If you don't have knowledge of history, the explanation may not make much sense, but the situation is completely different, but it has the same impact as "the hall of Nijo Castle where the Taisei Hokan Advisory was held."It is a place that became a point where history began to move greatly.
By the way, I don't think it's very familiar in Japan, but do you know a band called Mariachi?A famous Mexican band that wears black or white costumes and a large hat called a sombrero and plays with trumpets and guitars.The genre of music played by mariachi is called Ranchera.It's music like Enka in Japan, but in Mexican bars and parties, everyone regardless of age or gender sings it, and it's literally intoxicating music.Famous singers include Vicente Fernandez, José Alfredo Jiménez, Pedro Infante and Juan Gabriel.There are dozens of famous songs, for example El Rey, Camino de Guanajuato, Que te vaya bonito, etc. My favorite is Mujeres Divinas.Those songs were written and composed by Jose Alfredo Jiménez, who was from this Dolores Hidalgo, and his birthplace is still a museum.
It's a very minor village that doesn't appear in guidebooks, but it's a village that you can't miss when talking about the history and music culture of Mexico.
Location:
About 55 km northeast of Guanajuato, about 1 hour by car, about 45 km north of San Miguel, about 40 minutes by car.
map:
https://drive.google.com/open?id=109k7zovFF5tTYe_bweXgx5T0rAdGoB4r&usp=sharing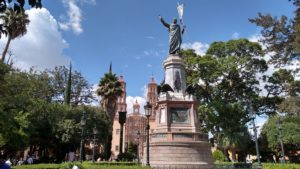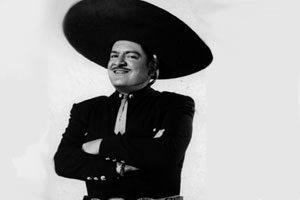 Click here for a consultation desk for free travel to Mexico ☟
Please feel free to contact us!
Or,
E-mail ko@mexicoct.com
Line koiwasaki-mx
You can also use the line QR code☟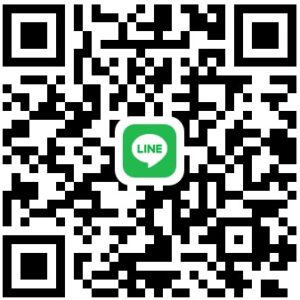 We always reply within XNUMX hours.
If you do not receive a reply, it is possible that it did not arrive due to technical problems.
We apologize for the inconvenience, but please contact us via Facebook messenger or call us.
050-5539-7594 (domestic call charges apply)
It takes some time to call or answer.Also, depending on the time difference (Japan - 15 hours) and communication conditions, we may not be able to answer your call.In that case, we will call you on the incoming number later.Thank you for your understanding.