A Mexican government-certified Japanese mountaineering guide will guide you through the mountains of Mexico [safely and affordably].

Recommended for these people!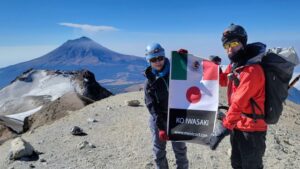 At 5220m at the summit of Iztaccihuatl, Mexico's famous peak
Popocatepetl, Mexico's second peak, in the background
It is recommended for such people
Those who want to make their climbing debut overseas but don't know how to start preparing
Those who are too busy to investigate overseas mountain conditions slowly
Those who want to climb 4000m and 5000m class mountains while visiting Mexico
Those who have climbed most of the famous mountains in Japan and want to try a new adventure
Those who are not interested in Mexico or overseas, but want to challenge higher altitudes than Mt. Fuji
Those who want to revitalize themselves
We will carefully support your first overseas mountain climbing.
4000m and 5000m class high mountains 2 hours from the capital
A 2-3m high mountain rises within just 4000-5000 hours from Mexico City, the capital of Mexico.Even if you don't go to the top of the mountain, you can experience the great nature of Mexico just by looking at the famous peaks of Mexico.
Mexico's third peak Iztaccihuatl
XNUMXm point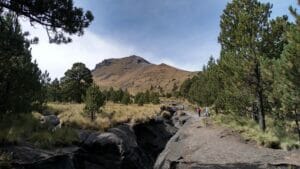 Mexico's XNUMXth peak, Matura Lucuje(I.e.
(Malinche) 
XNUMXm point
From camping, hiking to mountain climbing
Enjoying mountains is not limited to climbing aiming for the summit.
We are happy to guide you on a route with relatively few ups and downs so that even those who are physically difficult to climb can enjoy the charm of the high mountains of Mexico.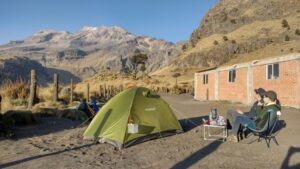 A luxurious moment with Mexican coffee in front of Mexico's third peak Iztaccihuatl
XNUMXm point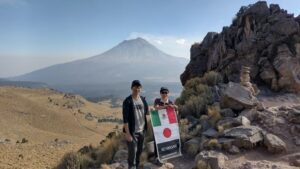 Hiking in front of Mt. Popocatepetl, Mexico's second peak
XNUMXm point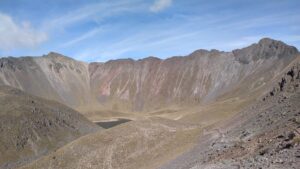 Overlooking the caldera and summit of Mt. Sinantecatl, Mexico's fourth peak
(Mount Nevado de Toluca)
XNUMXm point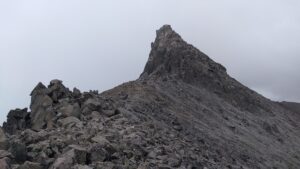 XNUMXm summit of Sinantecatl, Mexico's fourth peak
(Mount Nevado de Toluca)
XNUMXm point
We guide you based on your experience
There is no such thing as an "easy climb".
For those who have never climbed overseas, climbing higher than Mt.While listening to our customers' experiences, we will support you from the preparation stage before departure so that we can guide you on a safe and enjoyable mountain climbing.Based on your experience and physical strength, we will also propose the best mountains and courses for your overseas climbing.
Please feel free to contact us even if you are a "beginner".We will also advise you on the necessary equipment, clothes, training, precautions, etc.
Why don't you incorporate climbing and hiking in Mexico into your trip to Mexico?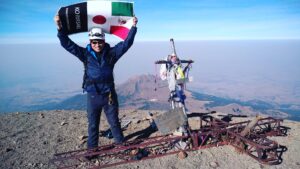 Mt. Sitlaltepetl, the highest peak in Mexico and the third peak in North AmericaMountain peak
(Mount Pico de Orizaba)
XNUMXm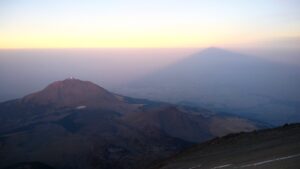 Citraltepetl, Mexico's highest mountainis the biggest shadow in Mexico
(Pico de Orizaba) 
XNUMXm point
How about bilateral mountaineering unique to Mexico?
For those who are unsatisfied with just climbing.Since you are going to a foreign country, why not experience something that you can only do in that country?
In addition to high mountains, Mexico also has mountains that cross the border with neighboring Guatemala.A mountain experience that zigzags through unusual borders and whose peaks are shared by Mexico and Guatemala is sure to be a special one.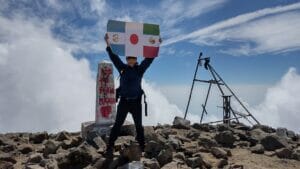 Bilateral mountaineering on Mt. Tacana, the highest peak in southern Mexico
(Mexico border on the right, Guatemala border on the left)
XNUMXm summit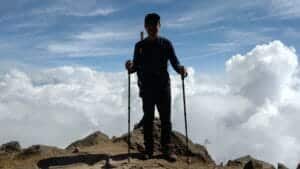 Bilateral mountaineering on Mt. Tacana, the highest peak in southern Mexico
XNUMXm point
We will carefully and safely support your dream overseas mountaineering.
We will guide you through the famous mountains of Mexico
It is no longer an anachronism to think that "overseas travel means a tour to a famous city or tourist spot" or "overseas mountaineering is something special".Knowing the land cannot be done without knowing nature.
Mesoamerican civilization in Mexico also flourished through the coexistence of humans and nature.Among them, of course, Mexico's famous peaks existed as objects of people's faith.
We will guide you from the cultural point of view, not just climbing the many famous mountains of Mexico.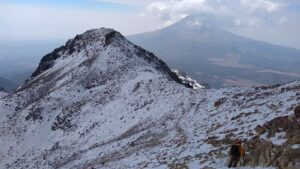 Mount Iztasihuatl
In the background is an active volcano, Popocatepetl, Mexico's second peak.
XNUMXm point
Mount Iztasihuatul, the final stumbling block
XNUMXm point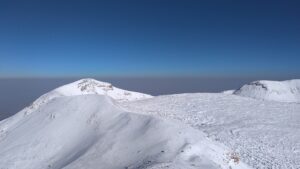 Mount Iztasihuatl peak and glacier
XNUMXm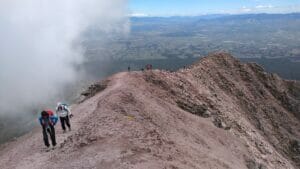 Mount Mathuralkweje 
(Malinche)
XNUMXm point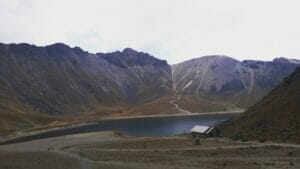 Mexico's Fourth Peak Sinantecatur(I.e.inside the caldera
(Nevado de Toluca)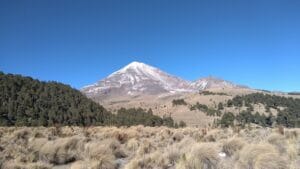 Mexico's highest mountain Citraltepetl(I.e.
(Pico de Orizaba) 
XNUMXm point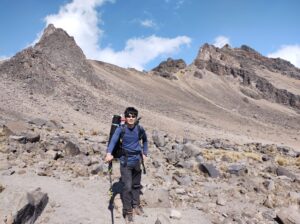 Citraltepetl, Mexico's highest mountain
(Pico de Orizaba)
XNUMXm point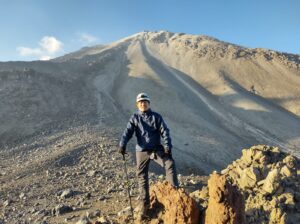 Citraltepetl, Mexico's highest mountainTo the back
(Pico de Orizaba) 
XNUMXm point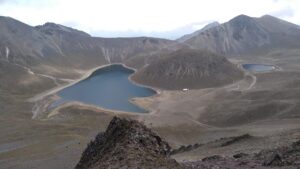 View of the caldera from near the summit of Sinantecatl, Mexico's fourth peak
(Mount Nevado de Toluca)
XNUMXm point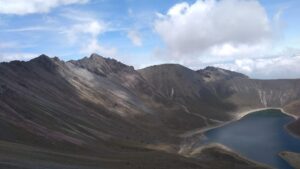 View of Pico del Aguilar, another peak of Mexico's XNUMXth mountain Sinantecatl
(Mount Nevado de Toluca)
XNUMXm point
Main services
Led by a qualified guide
Natural guide license NOM-09-TUR-2002 certified by the Ministry of Tourism of Mexico, First life-saving course in the natural environment, guide permission in each national park and tourism registration with the authorities Iwa, a Japanese guide Isao Saki will personally guide you.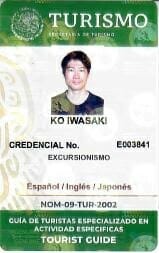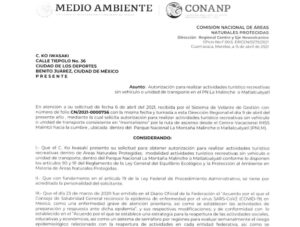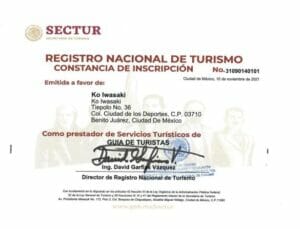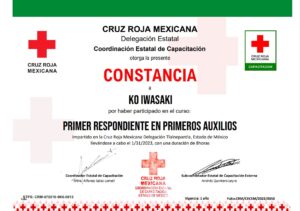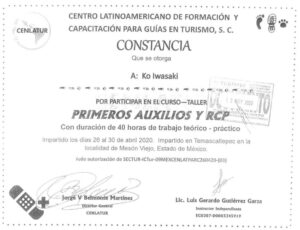 All-inclusive one-stop service
We will support you not only before you travel to Mexico, during your climbing in Mexico, but also during your stay for which you are paying.We provide out-of-hours support in emergencies.
Our guide, Iwasaki, not only has an official license as a mountaineering guide in Mexico, but also has a cultural and historical guide qualification NOM-08-TUR-2002 and a commercial driver's license (class XNUMX license in Japan). It is also possible to consistently and efficiently guide and move to various parts of Mexico before and after climbing.
In other words, there is no need to search for different guides or means of transportation for each tour, and you can enjoy Mexico to the fullest, efficiently and comfortably within the time of your stay, without wasting time.
Iwasaki is the only Japanese guide in Mexico who can complete all of these things in one place.
Mexican mountains, caveats and features of our service
Citraltepetl, Mexico's highest mountain
(Pico de Orizaba)
mountains of mexico
Mexico has a volcanic belt called the Transpacific Volcanic Belt, which runs east to west around 19 degrees north latitude in central Mexico.At the eastern end is Citlaltépetl, commonly known as Pico de Orizaba, Mexico's highest peak at 5,636m, next to it is Tliltépetl, commonly known as Sierra Negra. 4,540m, to the north is Nauhcampatépetl (commonly known as Cofre de Perote) 4,282m, and to the west is Mexico's sixth peak, Matlalcueye (commonly known as La La).・La Malinche (4,461m), Mexico's third peak, Iztaccíhuatl (5,286m), Mexico's second peak, Popocatépetl (5,465m), Mexico's fourth peak, Xinantécatl (commonly known as Nevado)・Mt. De Toluca At 4,680m, it is one of Mexico's top 300 mountains within a XNUMXkm radius from the capital, Mexico City.
The closest mountain to Mexico City is Mount Ajusco, at 3,929m, with a panoramic view of the Mexican Basin.Most of them are concentrated east of Mexico City, and the highest in the west is Zapotépetl, commonly known as Nevado de Colima (4,330m). (The altitude varies depending on the reference material, but this site refers to the data of SGM or INEGI, which are government agencies)
It is not a mountain range like the Japanese Alps, but most of them are independent peaks.
Popocatepetl is the only volcano that is emitting smoke and erupting, and the other volcanoes are dormant.
Therefore, entry into the foot of Mt. Popocatepetl is restricted and cannot be entered.
for safe climbing
Climbing considering physical condition and climbing experience
Regarding climbing conditions in Mexico, first of all, there are no well-maintained mountain huts like in Japan, so basically we climb and descend in one day.There is no restroom after leaving the parking lot.
The climbing routes we guide are relatively easy, but the altitude rises rapidly, which increases the risk of altitude sickness. need to be careful.
We recommend that you bring your own headache medicine.

For a safe climbing experience in Mexico
The mountains in Mexico are different from the mountains in Japan, where mountain huts are maintained and safe.Even if the degree of difficulty is low, we will schedule and guide you with safety priority.
The capital city of Mexico City is 2240m, basically it goes up to about 3000-4000m by car.After arriving in Mexico, we recommend that you spend a few days in or near the capital, and then acclimatize for a day or two on the base.
Prepared for emergencies
Iwasaki is a basic life support BLS (bleeding/open fracture and non-open fracture/sprain) that corresponds to the natural environment away from urban areas, which is included in the natural guide license NOM-09-TUR-2002 certified by the Ministry of Tourism of Mexico. First aid, cardiopulmonary resuscitation, defibrillation using an AED, airway foreign body removal) course (renewal every XNUMX years) is completed, and in the event of an accident, necessary first aid measures can be taken. .
In addition, in case of an accident or poor physical condition in mountainous areas where mobile phones cannot be connected, in order to be able to make an emergency request such as a rescue team, it is possible to have our personnel on standby at the base and communicate wirelessly. In addition to me, we have a system in place to provide support guides.We do our best to ensure that our customers have a safe and enjoyable climbing experience in Mexico.

Voices of customers who participated
Reviews
Mr. and Mrs. Sano "I was very satisfied with everything they responded flexibly!"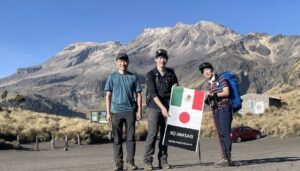 Travel duration: XNUMX and a half days
Destination: Iztaccihuatl and Mexico City
Thank you very much for the other day!Thanks to all of you, it was a very pleasant memory.
Thanks to Guide Iwasaki, my husband and I were able to climb more than 5000m in a completely unknown land called Mexico.
I was very satisfied with all of them who responded flexibly to my selfish schedule! !
Please let me know when you travel to Mexico again! !
Mr. and Mrs. Yasuda "There is a lot of value in taking the time to come all the way from Japan!"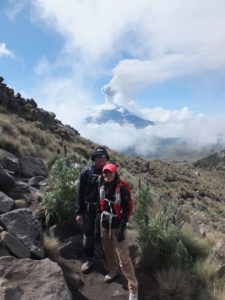 Travel duration: XNUMX days
Destination: Huamantla ⇒ La Malinche ⇒ Iztaccihuatl
I was guided for two days on September XNUMXth and XNUMXth, XNUMX. On the XNUMXth, to the summit of Mt. Malinche. On the XNUMXth, until the XNUMXnd station of Istashiwatar.
I found the website of Mexico Private Tourism Support while searching for "mountain climbing in Mexico" on the net.I was interested in climbing Mt. Malinche, so when I contacted them, they immediately sent me a reply, and after that, they kindly explained the schedule and course.
On the afternoon of the XNUMXth, they picked us up at the hotel we were staying at and stayed overnight in a town near Malinche Peak.The next morning, we left the hotel at XNUMX:XNUMX and went to Malinche Peak.Start walking towards the summit at an altitude of XNUMXm and reach the summit in XNUMX hours and XNUMX minutes.At the top of the mountain, Ms. Iwasaki treated me to a cup of coffee, which eased my fatigue.He also ate the instant noodles we had brought and was satisfied.When I request a mountaineering tour, I often get a sandwich and fruit for lunch.After that, it took XNUMX hours to go down the mountain, and on this day, I was sent to Mexico City.
The next day we went to Iztasihuatar Peak.Due to time constraints, this day was a round trip to the XNUMXnd station.On the way, I was able to see Popoca de Petl, which raises volcanic smoke, and I walked while looking at various alpine plants.For lunch that day, Mr. Iwasaki guided us to a restaurant where you can eat trout dishes.We ate trout dishes that are rarely found in Mexico.After that, they sent us to the city where we live.
This time, I was able to learn various things from the itinerary of the trip to the recommended course, and it was a really fulfilling trip.We were very grateful that they organized a tour according to our wishes and gave us advice.
We live in Mexico and can go to Mexico City in a few hours, but it's worth the time even from Japan.Mexico is a mountain climbing powerhouse known to those in the know! !There are XNUMXm to XNUMXm class mountains scattered around Mexico City, and the world of mountains that cannot be experienced in Japan is close at hand.
Next time, I would like to go to a higher place in Istashiwatar.At that time, Mr. Iwasaki will be a guide as well as this time.thank you.

Affordable and transparent flat rate
Affordable and Efficient Travel to Mexico with Flat Rates
Iwasaki, who has lived in Mexico for 17 years, has a private carPut outfrom major tourist destinationsTo the Mexican spots that only the locals know,Anywhere in MexicoFrom planning your trip, picking you up, during your trip, responding to emergencies, and seeing you off.According to customer's request,Effortless, Safe and EfficientToI will guide you.
"Completely private tour, isn't it very expensive...?"
Don't worry.The good value will surprise you.
From planning your trip to meeting you at the airport, during your trip, responding to emergencies, and seeing you off.
Flat rate (USD574/day)*
Up to 1 hours a day, no matter how many places I goNo extra charge**.
If you share it with your companionFurthermoregreat value for.
USD2 per person per day for 1 people**
USD3 per person per day for 1 people**
USD4 per person per day for 1 people**
For further information, please read ≫≫≫ "Prices and Services".
maximum4 adults +About 150 cm tallup to two(Because the 3rd row seats are narrow) The price is the same.
*Prices include tax and are current as of March 2021.Prices are subject to change without notice.Charges apply at the time of payment.


**The climbing tour will be accompanied by a rescue person for safety reasons, so an additional fee of USD90/day will be charged.


In the case of 3 or more people, a separate fee will be charged to add a guide for support.Please contact us for additional fees as they vary depending on the mountain.
travel plan
Surprisingly close to Mexico, easy with direct flights!
All Nippon Airways and Aeromexico have two direct flights from Japan to Mexico every day.It takes about 2 hours from Japan, about the same distance as going to the East Coast of the United States or Europe.
Both flights depart in the afternoon.In the case of All Nippon Airways, the departure time is around 4:2 pm and the arrival in Mexico is around 15:XNUMX pm on the same day.It's a strange feeling, but this is due to the time difference.There is a XNUMX hour time difference between Japan and Mexico.
お帰りの直行便は深夜1時頃の出発で、成田への到着は朝6時半頃です。たとえば、メキシコ出発が4月1日01:00でしたら3月31日の夜に空港に入り、到着は日本時間の4月2日午前6時半です。
Plan example: A 3-night, 6-day trip to enjoy Mexico's three famous peaks
Here is an example.You can freely rearrange them according to your needs.
Saturday, April 4, 1:16
Departure from Narita with ANA or Aeromexico Direct Flight
Saturday, April 4, 1:14
Arrival at Mexico City Airport
We have half a day after your arrival, so we will take you on a city tour, walking or running in the park.
Sunday, April 4 All day
We will take you walking and running at higher altitudes for altitude acclimatization.A city tour is then possible.
Monday, march 4
Nevado de Toluca Mountain Hike or Light Climb
4 Month 4 Day Tuesday
Camp at the base the day before, or leave the hotel early in the morning and climb Mt. Iztaccihuatl to 4700m or 5000m (2 days required to climb + several days required for acclimatization).The weather is changeable in the afternoon.
4 Mon 5 Sun Wednesday
Rest/free time/sightseeing
4 Mon 6 Sun Thursday
Climb Mount Malinche or hike the foothills of Mt. Citraltepetl (Mt. Orizaba), Mexico's highest mountain
Friday, august 4
Sightseeing around Mexico City if you wish during the day, to the airport at night
4 Month 9 Sunday
Arrive at Narita at 6:30 am
After arriving in Mexico
Mexico City, the capital of Mexico, is located at an altitude of 2240m.The 5th station of Mt. Fuji is 2400m, so the altitude is slightly lower than that.We recommend a few days of acclimatization in or around Mexico City.We will also guide you to places suitable for exercise, parks, etc.
Required equipment
It depends on the mountain, but in principle, we ask that you wear a helmet on any rocky mountain.To climb Mt. Istasihuatl, you need winter clothes, gloves, and crampons that can withstand sub-zero temperatures.If it rains at the time of departure, the tour will be canceled, but please bring a raincoat as it may rain during the climb.We will inform you of the details of the list of things to bring after you apply.Helmets, crampons, poles, and raincoats can be rented for an additional fee.
Recommended Sightseeing Spots Around Mountains of Mexico
Sightseeing routes around the mountain are also enriched!
Mountains are beautiful, but Mexico is much more than that.We will make your own wonderful trip to Mexico.For details, please see [Sightseeing route example].
We will listen to your requests and propose the best sightseeing route.
Full of our original tours!Routes
When you come to Mexico, don't forget to visit culture and ruins!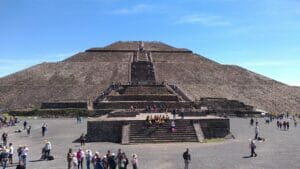 Teotihuacan
Altiplano Central Region
If you are interested in history and culture, we can take you to many Mesoamerican ruins in the area centered on what is now Mexico City.
Around 800 BC, the Cuicuilco culture built the first huge religious monuments in the region, then the famous Teotihuacan culture, which later developed into an "international" city, and around 800 after its death, the Messika ( Tula, where the Aztecs also inherited part of their culture, Cantona, another unknown megalopolis that had a hostile relationship with Teotihuacan, and Xochicalco, a representative city of the epiclassic period during the upheaval after the death of Teotihuacan. ), Cacaxtla, and Tepozteco in the south.

Enjoy real Mexican food!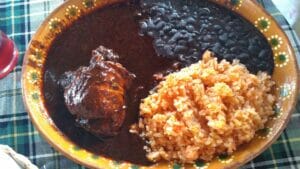 More
Speaking of Mexican food, tacos!Spicy!There are many people who have this image, and I think that there are many people who are not good at "spicy" and shy away from Mexican food.
Mexico is the birthplace of corn, pumpkins, tomatoes, chili, kidney beans, avocados, cocoa, vanilla, and other crops that are indispensable to modern dining tables.These crops spread from here in Mexico to the world.
Mexican food is the home of many crops, and you can feel its history with your own tongue, not to mention its taste.We will guide you to recommended local restaurants.By all means, please enjoy "real Mexican food" at least one.
Examples of sightseeing spots that can be reached in 1-2 days from Mexico City
There are many places around Mexico City, the capital, where you can feel the true face of Mexico.
In addition to the famous tourist spots introduced in guidebooks, we also guide you to places where you can experience "The Mexico".Mexico is five times the size of Japan, and the public transportation system is not very convenient. To be honest, there are hurdles for travelers unfamiliar with Mexico to freely explore Mexico within their limited and valuable time. It is high.
Along with your trip to Mexico's famous peaks, we also introduce you to Mexico's precious cultural heritage.
Oaxaca
You can reach Oaxaca in two days.A tour of the local cuisine of Oaxaca is recommended.
The magnificent cactus valley along the way is a UNESCO World Cultural and Natural Heritage Complex, where you can also enjoy the local cuisine.
A UNESCO World Heritage Site, Oaxaca City Center is located in an area that is home to two of Mesoamerican's three greatest long-lived cultures.The Zapotec and Myztec cultures flourished in this area from more than 1000 BC, and the ruins of Monte Alban and the cave ruins around Mitla are also designated as UNESCO World Heritage Sites.Interacting with local people, such as cooking and rug making at a local Zapotec home, is an experience unique to this land.This is Iwasaki's recommended sightseeing route where you can experience the history, food, and culture of Oaxaca.

Puebla
Puebla city center is a UNESCO World Heritage Site.In this town you can meet the local cuisine of Puebla.I will guide you to the recommended gourmet spots that I chose.
Let's go to Cholula as well.We will guide you to the local market (Mercado) and restaurants recommended by Iwasaki.
We can also take you to Quetzalan Village for two days and one night.Drinking coffee while listening to the chirping of birds at a coffee farm surrounded by nature is a special moment.And don't miss the gastronomy of this village.Nearby is the ruins of Yohualichan, the first capital of the Totonaka culture dating back to around 200 AD.

Mexico City
It was once the capital of the Mexica Empire, known to the Aztecs.The historic center of the city and the chinampas of Xochimilco to the south are declared World Heritage Sites by UNESCO.
If you only have a day, you can visit the local restaurants in the city, the market (Mercado), which is the food storehouse of the common people, and if you are interested, the largest central market in Mexico is also interesting.
The strength of Mexico City, the capital, is that even those who say "I don't have time to go to the countryside!" can enjoy delicious regional cuisine.

For details, please contact us here.
From Your Mexico Guide To You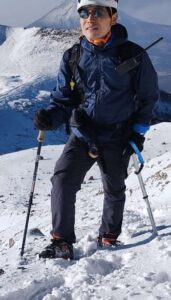 Greetings from your guide
Nice to meet you, everyone.
17 years in MexicoThis is Isao Iwasaki from .
I love traveling (poor travel) even in my private life, and I have driven almost all of the important points in the southern half of Mexico (south of the latitude where Zacatecas is located), the Baja California Peninsula, and some northern parts.I like it because when I go by car, I have the freedom to see the scenery along the way, stop and eat if there's something that looks good, and stay overnight wherever I like. As of 2019, I love driving so much that I have driven 10 times around the world (more than 40 km) in Mexico. (Continuing lifelong accident-free record)
My hobby is dancing (cumbia and salsa).She started doing it because she was a bad lover, but she loves it anyway, and no matter how bad things are, whether she's tired or sad, if she makes a fuss with her friends over tequila and salsa, everything will be blown away. (laughs) I got married in 2018, and dancing was also the reason I met my Mexican wife.In the car, there is always lively music such as salsa and cumbia, so even her wife is amazed.
I came to like Japanese sake after coming to Mexico.I also have a license as a sake taster, and I also like explaining Japanese sake to people in Mexico, including tequila.
Living as a Japanese (foreigner) in Mexican society amidst the values ​​of the Mexican people, traveling over 40 kilometers in Mexico, and being able to say, "This is Mexico!" I fell in love with the simplicity of Mexico that makes people happy and energetic.I believe that this is the true face of Mexico, and I started this business with the hope that even for a short time, everyone in Japan would be able to touch it with their five senses.I would like many people to feel that "I am a different person before I know Mexico" than I am after I know Mexico.
Zakkuri and this kind of person
Personality/Personality:Gentle, usually quiet but passionate about what he likes, sore loser, caring, poor talker but talkative, simple way of thinking, super open
Nickname:Human GPS (I drive all over Mexico, so if I look at the map before I leave, I can get almost anywhere without a navigation system = in a way a special skill), Human Cyborg (My wife and former boss say I don't get tired no matter how much I go)
好 き な も の :nature, culture and people
Books that impressed me:Naomi Uemura's "Betting Your Youth on the Mountains"
Motto:Vivir mi vida, tomorrow the wind may not blow, lifelong active
Favorite music:Salsa, cumbia, bachata, reggaeton, ranchera (mariachi), some rock
Favorite food:Sushi, sashimi, ramen, curry, posole, mole, trout dishes, cheese
Favorite alcohol:beer, mezcal (tequila), sake
thing of interest:Honesty, dancing, eating & drinking, driving, traveling with family, photography, running, climbing, guide to Mexico
Dislikes:Tatemae, group life and collective action, speculation, staying still
Favorite animal:cats, rabbits and some dogs
This is not possible:ヘ ビ
Countries visited so far:Mexico, Cuba, USA, Canada, Guatemala, Honduras, Panama, Peru, Chile, Argentina, Uruguay, Singapore, Malaysia, Vietnam, Indonesia
Places I want to go/things I want to do before I die:Hiking the Himalayas (even if you don't climb mountains), seeing the northern lights, traveling to the Middle East (hope it's safe), dancing with my daughter if we have one.
Career
1982 Born in Kakegawa City, Shizuoka Prefecture
1995 XNUMXnd year study abroad in Uruki Village, Nagano Prefecture
1998 Entered Hamamatsu Commercial High School
2001 Entered Nihon University College of Commerce
2004-05 Living in Canada
2005 Stayed in Mexico for a month
2005-06 Fundraising at a Japanese factory
2006 Moved to Mexico
2007 Joined a trading company, went bankrupt in 08
2009 Business at a Japanese trading company
2018 Started wedding and tourism business
2019 Leaving office ⇒ current position
2020 Started life coach business
≫≫Latin life revival coaching
In 2022, I will be a father and a househusband at home
We will always reply within 24 hours. (Average reply time about 2 hours)
Contact us from here
| Home|Recommended reason|Services and fees|Ride share|Flow&Notes|Reviews|Routes|Blogs|About your guide|Climbing|Comprehensive business support|Safety Initiatives|Contact Us|