Easy-to-use, affordable and effortless Mexico tours for everyone
Feature XNUMX: Save your money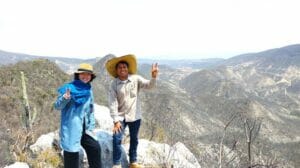 Reliable fixed-price system that includes everything from planning a trip to Mexico, to a Japanese guide and transportation to Mexico, and responding to emergencies.
Create and propose itinerary for Mexico trip according to customer's request, pre-trip consultation and pre-trip guide, attendant in Japanese by local Mexican Ministry of Tourism certified guide, and driver with commercial driver's license Since all transportation and emergency attendance are included, there is no need to look for a service if necessary, and everything is completed here.
●Mexico City flat rate USD1 per day*
Up to 1 hours a day, anywhere in Mexico CityNo extra charge.If you share it with your companionmuch moreGood deal!
USD 2 per person per 1 hours for 1 people*
USD 3 per person per 1 hours for 1 people*
USD 4 per person per 1 hours for 1 people*
*This price is for when combined with a local tour.


USD480 for Mexico City only.
●Mexico flat rate (+USD 100 to the above city rate)*
For just $100 extra on Mexico City sightseeing, you can go anywhere and as many places throughout Mexico for up to 1 hours a day.No additional charge. *If you share it with your companionFurthermoregreat value for!
USD2 per person per day for 1 hours for 1 persons
USD3 per person per day for 1 hours for 1 persons
USD4 per person per day for 1 hours for 1 persons
*Prices are from/to Mexico City.・A travel fee of $1 per day will be charged per night and for day trips.・Pick-up and drop-off to locations throughout Mexico are available for an additional fee.Please contact us as it depends on the location.
For further information, please read Services and Fees ① and ②Please see >
Feature XNUMX: Save your time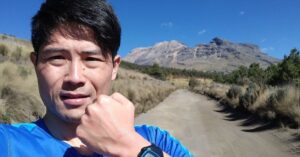 We will help you create a tourist route
Mexico is a larger country than you might imagine, and there are areas where safety is unstable.Difficult to move efficiently and safelyis.We will ask about your travel period and interests, propose the most suitable and safe travel route to Mexico for you, and guide you through a local tour.
Pre-travel guide will explain sightseeing spots
Traveling abroad is fun, but at the same time it is very exhausting.If you go on a trip to a foreign country and listen to the explanations for eternity with zero knowledge, you can hardly understand it, and on the contrary, it will be a tedious time.Isao Iwasaki, a certified guide by the Mexican government, explains the basics you should know in a way that is easier to understand than any guidebook or video.
Online or offline, when it's convenient for youNo extra chargeI will accept it.
I will answer any questions or concerns you may have
Unfortunately, guidebooks, the Internet, and recently, the information that appears in generative AI lacks accuracy.From the experience of living in the area for nearly 20 years and the perspective of a traveler,realistic adviceI will do it.
Feature XNUMX: Satisfies everyone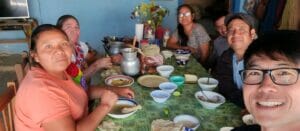 Customized tours to Mexico
People with physical disabilities, the elderly, those who are worried about traveling abroad or traveling to Mexico for the first time, those who are worried about being a woman alone, families with small children, those who have a lot of experience traveling abroad. We offer tours to help you enjoy your trip to Mexico.We will listen to your requests in advance, create an itinerary that incorporates the elements you need, create a reasonable and efficient itinerary together with you, and help you realize your one and only trip to Mexico. increase.
rent for free
Wheelchairs, strollers, child seats, etc. are available free of charge.