Save more by sharing a great private tour!
For those who are worried about "I want to travel to Mexico by myself, but I don't have enough time and money...".
Check out our great private tours hereYou can find people to share with.
This is a matching space exclusively for those who are thinking of traveling to Mexico alone.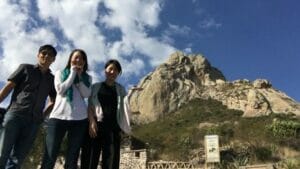 Features of ride sharing
1. You can split the private tour fee with your partner
Example: Local tour $1/day
2/290 for XNUMX people👉$XNUMX per person(50% off)
3/193.33 for XNUMX people👉$XNUMX per person(66% off)
4/145 for XNUMX people👉$XNUMX per person(75% off)
Click here for [Prices and Services]>>
2. Even though it is a tour, you can maintain a sense of personal travel
You can travel with a degree of freedom that is not possible with general mixed tours where destinations, restaurants, and boarding and disembarking locations are fixed.
Example 1: Destination and restaurant are in the same place, but the hotel is separate, and the tourist area is also separate
3. Safe for women to use
You can get in touch with the person you share with before traveling, and you can understand their interests and personalities through prior exchanges.Your contact information will be sent directly from me with the consent of the participants.If you have a request, I will help improve the peace of mind of the participants by including me in the communication.
4. Although it is a tour, it is a cheap tour andThe content will be deeper than a personal trip
The reason I don't like tours is because they are thin and limit your freedom.Since it is a mixture of various travelers, it can not be helped that the contents will be bland.In our private tour ride-sharing, professional Mexican tour guides themselves make suggestions and explanations, and even run the tour consistently. You can enjoy it while maintaining the "freedom" of.
Voices of customers who used rideshare????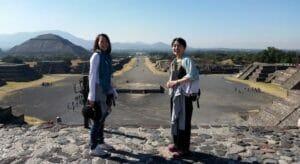 Here is the current waiting list????
Broadly speaking, there are three types of sharing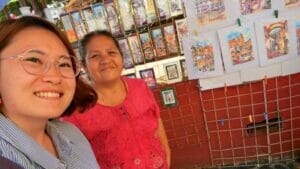 all share
Share the entire itinerary with only the other person.Travel in the most efficient, comfortable and cost-effective way.

利 点
50% off for a minimum of 4 people and 75% off for a maximum of 1 people.In addition, there is no time loss as there is no boarding or getting off on the way.
Disadvantage
There may be some places in it that are not of interest to you.
Route example
Mr. A and Mr. B will leave Mexico City together, tour the major cities involved in Mexican independence in the states of Guanajuato and Michoacan, and then return to Mexico City.
Recruitment example
I would like to travel around Mexico City, Guanajuato and Oaxaca for 6 nights and 7 days!
I would like to do a trip around Queretaro, Guanajuato and Michoacán in about 3 days!
I want to visit the ruins for 4 days and 5 nights in the Yucatan area!
I want to go around the south for two weeks, departing from and arriving at Mexico City!
I like mountaineering and I want to climb Mexico's three highest mountains, which are higher than Mt. Fuji!
Partial share (carpooling or taking turns)
Share part or all of your completed itinerary. There are two ways, one is a pattern in which the applicant shares one section or all sections of his plan, and the other is a pattern in which he/she shares the itinerary of the person who is looking for a partner.The difference from All Share is that it starts from a state where the itinerary has already been made, so it is effective when you cannot secure enough time to make a schedule.Also, you don't have to match your schedule perfectly with your partner.

利 点
You can share only the places you are interested in with Spots.It is effective when you do not have time or effort to plan your trip.
Disadvantage
It is necessary to arrive at the site or meeting place on time as promised, and even if you only use it for half a day, you will be charged for one day.As long as it does not interfere with the original itinerary, it may be necessary to make adjustments with the other party.Since the itinerary is almost fixed, there is a high possibility that your wishes will not be met.Time is lost because the route is deviated to get on and off on the way.
Route example
Mr. C left Mexico City and headed for Oaxaca through Puebla, Cholula, and Tehuacan.Picked up Mr. D in Oaxaca. The two of us traveled around Mt. Orizaba, Cordoba, Olmec ruins, etc., dropped off Mr. D at Villahermosa Airport, and flew to Mexico City. Mr. C arrived at Palenque and toured the surrounding ruins.Drop off at Tuxtula or Villahermosa Airport and fly to Mexico City.
Recruitment example
I will go to Oaxaca for 1 days from Mexico City in January next year.Along the way, you will also visit the Cacastura Ruins, Puebla, and Cactus Valley.You are welcome to board and get off on the way!
Travel from Mexico City to Palenque via Puebla, Veracruz and the Olmec region.I like history and nature, so on the way, I will hike at the foot of Mt. Orizaba, stop by the historic buildings of Cordoba, see the Olmec ruins, and go to Palenque.
Mixed
In the all-sharing plan for two people, share some sections or plan together from the beginning and share only the parts that you are interested in.

利 点
The travel expenses for the sector used by 3 people will be reduced to 3/1 per person. (Up to XNUMX people can ride) If you participate in the middle, you can share only the section you are interested in.
Disadvantage
It may be difficult or impossible to change your itinerary if you are sharing a plan that has already been decided. We will decide for 1 or XNUMX people, so the probability that each wish will come true will decrease.Even if you only use it for half a day, you will still be charged for the entire day.Time is lost because the route is deviated to get on and off on the way.
Route example
A and B left Mexico City.We picked up Mr. D at Guanajuato Airport after passing through the habitat of Bernal and cacti, the city of Queretaro.After that, the three of us will go around Guanajuato, Dolores, San Miguel, Tequila, Morelia and Patzcuaro, and then return to Mexico City. Mr. D says goodbye here, and Mr. A and Mr. B head for Oaxaca.If another applicant, Mr. E, appears, the three of us will go to Oaxaca. Mr. E will drop off at Oaxaca Airport after sightseeing in Oaxaca, Mr. A and Mr. B will see the caves of Tehuacan and the Guacamaya, and then hike the foothills of Orizaba before returning to Mexico City.
Recruitment example
I would like to travel from Mexico City to Guanajuato/Queretaro, Tequila, Morelia, Oaxaca, and hike in high mountains in 7 days during summer vacation next year.There are two men who already have an all-share plan, but those who want to join are welcome!
Rules for safe and fair sharing
Ride sharing and matching service for one personis.Not applicable for XNUMX or more people.
Participation in decision-making power is independent of age, gender, title, social recognition and status.evenly in numberdivided.If there is a request, Iwasaki can give advice on adjusting the route.
I act as an intermediary before exchanging contact information and after matchingExchange contact information with the consent of both partiesTo do.
In deciding the itinerary, according to your wishes and scheduleThe more flexible you are, the more likely you are to match.Please consider that planning will proceed smoothly if you consult with us before booking flights and hotels, and before taking vacations.
An indecisive attitude will cause trouble for the other party.Please be sure to contact us after acknowledging the price, number of days, and conditions.Please clarify any unclear points about the other party or the details of your own wishes at the time of the first contact.After contacting you, when you decide to travel with the other party and start creating a specific itinerary, we will ask you to pay 50% of the planned tour days in advance for the purpose of expressing your intention to the other party. increase.Refunds are not possible once payment has been made, but rescheduling is free of charge.If you pay and the other party does not, please continue to find another partner or adjust your itinerary.Any changes to the schedule will be made free of charge.Please refer to here in advance for fees.≫≫≫[Special service and price]
Since it's a rideshare with someone you don't know, 100% Your wishes may not come truePlease note that.If you want a trip that is 100% your own, please use our regular private tour service.
Full payment in advanceis.It will be confirmed when the full amount is received, and refunds will not be possible.If the other party does not pay and the trip does not take place, it is possible to hold the paid fee for about two years. You can use it.
In principle, you cannot change or adjust the route after payment.Possible if unanimous approval is obtained within the groupwill do.
Being late will cause trouble for the other party, soStrictly observe the time you have decidedPlease take it.
During the planning stage or during the tour, if it is confirmed that you repeatedly make offensive words or deeds to the other party, make discriminatory remarks, or act that interferes with the itinerary you promised with the other party,leave at that pointPlease let me know.Please note that even in that case, the fee you have paid cannot be refunded.We will deal with it that way, butWe are not responsible for any troubles between participants.Please note that.
If someone becomes ill during the trip, we will change the itinerary depending on the situation and take them to the nearest hospital.Or rest at the hotel, or send my staff to pick you up.As a risk that can happen to anyone, in the unlikely event that such a situation occursThank you for your patience and cooperation.Also, please take good care of your own physical condition and make it a fun ride share for all participants.If you have a chronic illness, please be sure to tell the other person about it.If you don't want to take such risks, please use our regular private tour services.
Customer information to be disclosed to viewers before exchanging contact information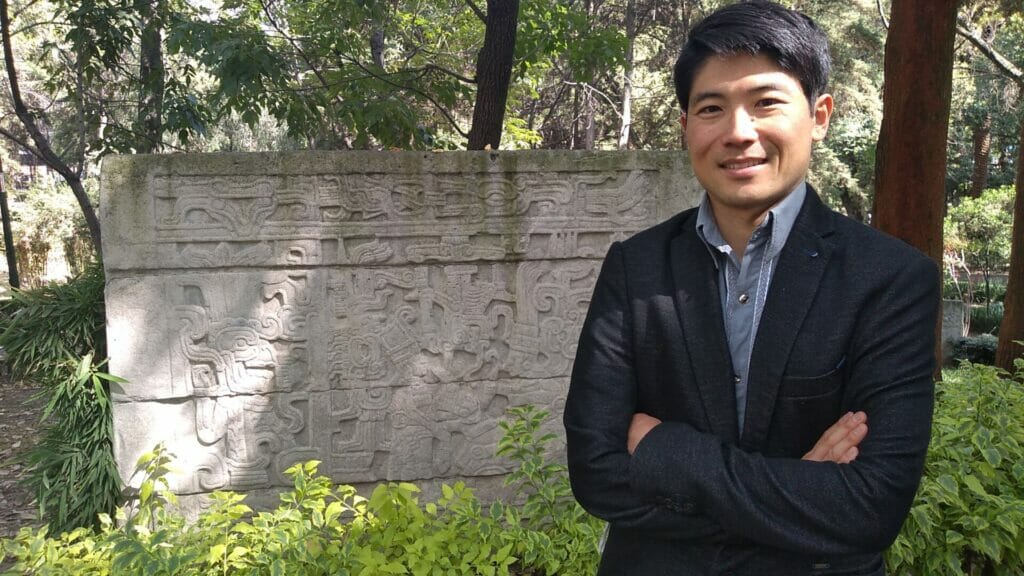 Name (nickname is acceptable, but please be sure to use your real name after exchanging contact information)
Photo (optional, but it will give you a sense of security)
Gender (optional, but please let the other person know after exchanging contact information)
Desired partner's gender and age: (It's optional, but it's easier to understand if you have)
Age (It is optional, but it is easier to understand if it is OK even if you are in your age group.)
Desired share days
Desired travel date (in principle, it should be possible to coordinate with the other party)
Whether you have a flight or hotel reservation at the moment (the probability of matching increases if you do not have one)
Desired plan (all share, partial share, mixed, multiple possible)
Desired area and route (Central Mexico, Oaxaca, Guanajuato, etc.)
Interests (ruins, history, architecture, mountaineering, natural scenery, cuisine, world heritage sites, etc.)
Self-introduction (details as much as possible about your personality and hobbies. LGBTQ people are also welcome)
Example profile for publication
I'm looking for someone to travel with me for XNUMX days in Mexico!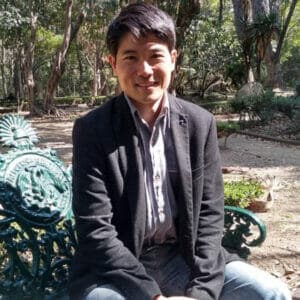 Name: Isao Iwasaki
gender male
Age: early 40s
Desired partner's gender and age: Anyone
Desired number of days to share: XNUMX days if possible, a few days is OK
Desired travel date: January next year when the coronavirus subsides
Whether you have a flight/hotel reservation at the moment: No reservation yet
Preferred plan: All-share or partial
Preferred Area: Central Mexico, Oaxaca, Guanajuato, etc.Negotiable
Interests: Ruins, history, gourmet food
Self-introduction, hope, etc.: Nice to meet you!I am Isao Iwasaki.He likes traveling and has been to about 13 countries so far.I'm a salaried worker and don't have much time, but I want to enjoy Mexico efficiently and to my heart's content!I would be happy if I could talk about various places!If the full schedule is not possible, a partial schedule is fine.thank you!
Sharing service flow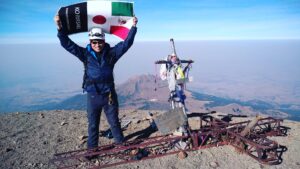 If you would like to recruit a partner, or if you would like to contact the listed person, please send me the above customer information.Since the contact information will be in the form of me, it will not be known directly to the other party.For inquiries, please click here.
I will post customer information or contact the other party from me.
As soon as both parties agree, I will exchange contact information.
Please contact us directly.You can include me in email CC or chat groups if you want.
If you proceed to create a specific schedule, please pay us XNUMX% of the planned tour days as a commitment to the other party.
Let me know what you want, and I'll be more than happy to suggest some of the best itinerary options for you.
After discussion among the participants, please decide in a way that everyone agrees.Please let me know at any time if you have any questions.
Once you have decided, please pay the remaining XNUMX% of the fee to us and it will be confirmed.
In principle, it is not possible to make changes after that, but minor adjustments can be made if all participants agree.
If the plan breaks down due to some problem, we cannot refund the price you paid,No charge to hold or reschedule your tripPlease rest assured that we will do it.
The above information is as of August XNUMX.Contents are subject to change without notice.Please note.
Many satisfied customers!
ReviewsThis is the voice of the customer who used it!
We receive many opinions and impressions every day!
BlogsDaily information about life in Mexico not found in guidebooks!
I upload a lot of photos on SNS!
#Mexico Complete Travel
Facebook
Instagram
| Home|Recommended reason|Services and fees|Ride share|Flow&Notes|Reviews|Routes|Blogs|About your guide|Climbing|Comprehensive business support|Safety Initiatives|Contact Us|