I am looking for someone to travel with me in Mexico!
Hiroshi Yamamoto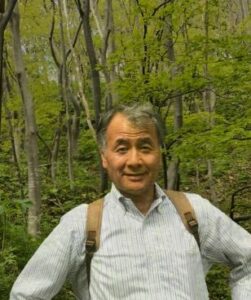 Sex
Male
Your age
71
Desired partner's gender and age
Anyone is fine
Hometown
Matsudo City, Chiba Prefecture (Birthplace: Hokkaido)
Your profession
Unemployed (retired XNUMX years ago, worked for an engineering company, and had a lot of domestic and overseas business trips)
Desired travel date and number of days (within Mexico)
About one week from October 10th to October 19th (partially possible)
Interests/Things I want to do
Culture, ruins, food, interaction with locals, etc., sightseeing in Mexico City, Teotiacan, El Tajin, Oaxaca, etc.
A word from Hiroshi
This will be my second time to Mexico.My great-uncle and my uncle's relatives who immigrated to Guadalajara about 100 years ago live there, and I went to Guadalajara and Cancun for the first time 11 years ago.This time, I will be visiting around the time of the Day of the Dead (November 2nd), but before that, I plan to do sightseeing in Mexico City, Oaxaca, etc.My wife passed away last year, and I am traveling alone this time, so it would be nice if there was someone I could talk to. I retired two years ago, but I try to stay young by doing exercise and Spanish online.Personality is frank, flexible and reserved.Thank you.