We are working on the safety first Mexico tour.
Transportation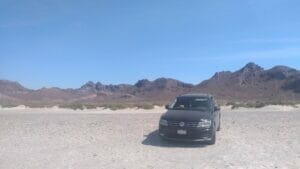 Since Mexico is five times the size of Japan, the most efficient and economical way to travel between sightseeing spots is by car.Car accidents are a big concern. It is true that there is no way to prevent 5% of accidents because they are "accidents", but by paying attention to the following points, we can reduce the probability of being involved in an accident caused by negligence or by accident, and the impact on the body in the event of an accident as much as possible. We are doing our best.
(As of May 2023, the number of traffic accidents during the tour is zero.)
I will be driving myself as I have extensive driving experience in Mexico. (See driver bio below)
I personally drive the roads all over Mexico and regularly try to understand the road conditions and characteristics.
Get at least 7 hours of sleep before work. (Does not include the time before going to bed)
Do not drink alcohol within 10 hours before driving.If you will be with the customer the night before1 creditsand stop drinking 10 hours before.
In the unlikely event that you feel tired or sleepy while driving, take a rest in the nearest parking space.
Our vehicles are equipped with a total of 6 airbags.
Our vehicles are equipped with a function that sounds an alarm when the vehicle rolls due to drowsiness or fatigue.
Our vehicles undergo the 15000 km inspection recommended by the manufacturer without delay at an authorized dealer.
Only genuine parts sold by dealers are used.
Obey legal speed limits. (The speed is displayed in digital numbers so that customers can easily see it.)
Avoid dangerously driven vehicles and vehicles that appear to be poorly maintained to reduce the chance of an accident.
I always have an air compressor in my car to keep the tires at the correct air pressure.
During inspection at an authorized dealer, when it is pointed out that the tire tread has decreased, we replace it with a new tire.
Operating results in Mexico
Name
Kou Iwasaki
Operating results in Mexico
2007th year since April 4, total mileage over 16km
Accidents in Mexico (as of today)
Accidents caused by negligence: zero
Receiving accident: XNUMX
Accident situation: 2. Lightly hit from behind while waiting to turn left at a traffic light, and the lower part of the left rear tail lamp is dented with a diameter of 20 centimeters and a depth of 2 centimeters.
Area where road conditions and safety have been surveyed by actual driving
Only highways and major arterial roads are listed
Mexico City Moreria Guadalajara Mazatlan
Mexico City Patzcuaro Sihuatanejo
Mexico City Queretaro Guanajuato Zacatecas
Mexico City San Luis Potosí Saltijo Monterrey
Mexico City Zacateca Soo Leon - Chihuahua Copper Canyon
mexico city acapulco
Mexico City Papantra Veracruz
Mexico City Oriza Bar Veracruz
Mexico City Jalapar Veracruz
Mexico City Puebla Oaxaca
Mexico City Puebla Cordoba Villa Hermosa Palenque
Oaxaca City - Puerto Escondidowa Tulco
Oaxaca City - San Cristobal Palenque
Oaxaca City - Soconuscotapatula
Tapachula along the Palenque Guatemalan border
Okocingo Sitara San Juan Cancun Cuo San Cristobal
Palenkay Karakum Luche Tomalu Cancun
Villahermosa Ciudad Carmen-Campeche Merida
Merida Las Colorada SuCancun
Guadalajara Collimer Manzanillo
Los Cabos Susan Felipe Ensena da Tijuana
Tijunate Cate Guadalupe Valley Ensenada
Crime prevention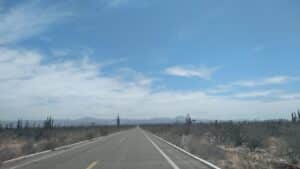 One of the drawbacks of traveling to Mexico is the security issue.There is little damage in tourist areas, and most of the crimes are likely to occur while traveling.We are working to improve our security by implementing the following measures.
(As of May 2023, the number of crime victims during the tour is zero)
Unless there are special circumstances, I will not drive on highways late at night.We will organize a tour with a flexible itinerary.
Use toll highways whenever possible.
The route to be used is traveled by myself in advance, and only the route judged to be highly safe is used.
As much as possible, try to understand the crime situation in each area, and if there is a high-crime area, avoid it and create a route.
We are collecting information on security from local people.
If you have no choice but to use a detour route due to traffic jams, etc., choose a safe route even if it is far away.
At the preparation stage, we will explain security measures for your clothing and belongings.
Keep your distance from suspicious vehicles and pedestrians.
Crime prevention record
Damage during the tour (including attempted) / (as of today)
Robbery, pickpocketing, snatching, etc.: Zero
Car vandalism: Zero
Attempted: Zero
emergency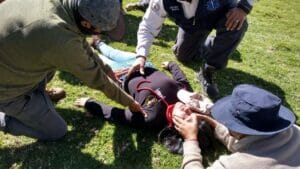 In order to become a government-certified guide in Mexico, you must take basic life-saving training and obtain a license.Licenses are valid for 1 or 2 years and are subject to re-training and renewal prior to expiration.In addition, even before it expires, we strive to be able to calmly and appropriately respond to emergencies through self-study.
First life-saving measures in natural tours such as mountain climbing and hiking are different from those in cultural tours.Although it is not compulsory by law, in our mountaineering/hiking tour service, in addition to the guide (me), one rescue personnel is required (required) to communicate with the emergency services and handle minor injuries.・We have a system in place to assist with descents in the event of mild illness.
Actively update basic life support knowledge and skills on an ongoing basis.
When traveling to rural areas, we know the location of medical institutions on the route so that we can reach the nearest medical institution in the shortest possible time.
We will inform you of the points to note at each sightseeing spot.
If you do not have a mobile phone during your free time, we will lend you one of our mobile phones so that you can communicate with us.
Call a colleague guide if you need assistance.
In tourist areas such as mountainous areas where mobile phone signals do not reach, I carry a XNUMXW (maximum portable) VHF transceiver so that I can communicate with rescue personnel.
For mountaineering and hiking tours with 4 or more people, one sub-guide (with primary life-saving license) accompanies to provide smooth support in an emergency.
| Home|Recommended reason|Services and fees|Ride share|Flow&Notes|Reviews|Routes|Blogs|About your guide|Climbing|Comprehensive business support|Safety Initiatives|Contact Us|