This is the place to socialize in Mexico!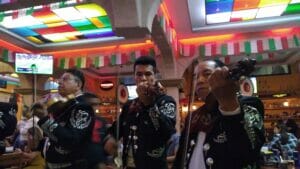 What is Mexican Night
Each country and region has its own way of enjoying it.In Japan, it's an izakaya in the evening, or a karaoke box where you can hang out with friends and colleagues.There are various things in the case of Mexico, but what is in Mexico is in Japan.That's the tour that I call "Mexican Night".
Originally, I thought it wouldn't be right to call it "Mexican," but I decided to name it "Mexican," because it's part of the customs of Mexico.Of course, in towns and villages such as rural areas, there are many Mexicans who don't like this way of life, or who don't like this way of life.However, it is also true that there are many Mexicans who like to have fun in social situations like this, and who also like dances such as salsa and cumbia.And this atmosphere is not in Japan.In that respect, as a Mexican guide, I will guide you as a part of Mexican culture.
How can you enjoy Mexican Night?
"It's in the guidebook, but it's hard to go if you don't know how." "I don't know how to enjoy it even if I go." If you are interested, then go to a dance hall for commoners where you can dance salsa.
The word ``for the common people'' also means that it is for the common people, but rather than a fancy dance hall for foreign tourists and the wealthy, our company dares to create a place where the locals go. We are here to guide you.
"I can't drink, so..."
Don't worry.You can enjoy it even if you don't drink alcohol.
"It's embarrassing to dance..."
Don't worry.Even if you can't dance, you don't have to dance.But if you dance, it's fun!If you wish, we have a dance class on our tour.A Mexican teacher and I will teach you the basics one-on-one in a short time, so if you want to challenge yourself, you can join a private dance class for XNUMX or XNUMX hours, and then enjoy Mexican Night.
Anyone can "just go", but "enjoy like the locals" is important.For that reason, it is definitely advantageous to have someone from Mexico or someone who knows how to do it.
Click here for more information about dance classes.
Dance class in Latin country Mexico
Perfect for the last day of your trip in Mexico
The direct flight back to Japan departs late at night.I often take them to the airport before heading to the airport, but at first, even the customers who go to the airport say, "I can't drink, I can't dance, I don't like making noise, and if it's just for a little bit..." There was also a good music, and before I knew it, I was there an hour and a half before my flight, and rushed to the airport. (sweat lol) It's a place I recommend so much that I can say, "If you don't come here, you can't say you've been to Mexico!"Mexico's entertainment culture is right here! (Of course, you can enjoy it without drinking tequila, so don't worry.)
*The venue is busiest on Fridays, followed by Saturdays.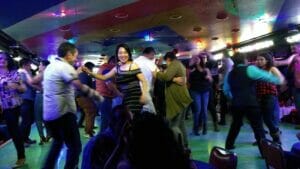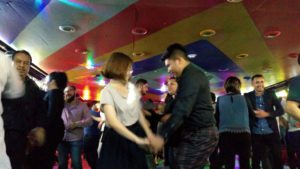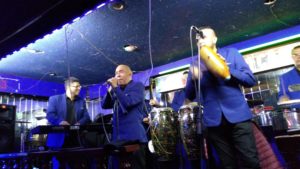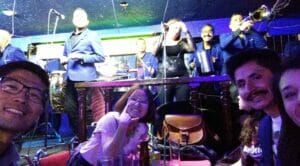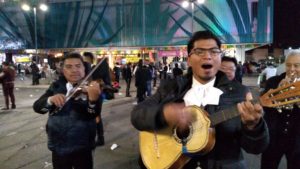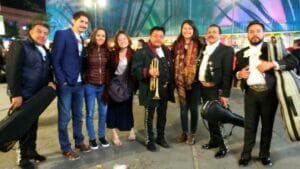 Recommended for these people!
Those who want to increase their excitement
Those who want to feel the "true face of Mexico"
Those who are unsatisfied with general tours
Female travel
Those who want to extend their wings as a sexual minority (LGBTQ+)
Those who want to make a special trip to Mexico
culture lovers
Elderly people and people with physical disabilities who want to fully enjoy Mexico
Old and young men and women spending time in agony
Commemorative trip with a small number of people (graduation trip, birthday, wedding anniversary, XNUMXth birthday celebration, filial piety, etc.)
Of course, people other than the above people are also very welcome!
| Home|Recommended reason|Services and fees|Ride share|Flow&Notes|Reviews|Routes|Blogs|About your guide|Climbing|Comprehensive business support|Safety Initiatives|Contact Us|