Discover the true face of Oaxaca hidden behind its monuments, artefacts and cuisine.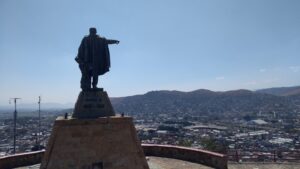 Oaxaca travel charm
Oaxaca, the capital of the state of Oaxaca, is located about XNUMX kilometers southeast of Mexico City.Recently, a movie called Rome (ROMA) is attracting attention, and Yalitza, who starred in it, is from Oaxaca.
On this trip, you will visit the ruins of the cities of the Zapotec and Myztec cultures, two of the three major long-lived cultures of Mesoamerica, visit the brewery and taste the local specialty Mezcal, and experience the end of the Zapotec cultural era. Teotitlan, the production center of textiles originating from the region, Hierve el agua, which was regarded as a "sacred place" in the same period, Oaxaca city center and markets where shops selling local specialties line the eaves,It is also a World Heritage site that would be a waste to fly by plane, even though it is far away, such as the vast cactus habitat unique to Mexico and the place where human beings first began to "settled" in the Americas.I will take you to in two days at the shortest. (XNUMX days or more depending on the number of places visited)Visit the workshop and experience the production of woodcarving crafts called Alebrijes (Tonas y Nahuales to be exact), a specialty of this land, Oaxacan cuisine and craftsInteraction experience with local peoplecan be assembled.
Large mezcal producer
Mezcal, like tequila, is a distilled liquor made from maguey (called agave in some regions).Tequila is the legal production area name for mezcal, and only those made in five states, including Jalisco, where Tequila Village is located, can be given the proper name of tequila.There are various theories about its origin, but it originated from the fact that the inhabitants of the time obtained alcohol by naturally fermenting the liquid obtained from the base of the stem of the agave plant, and the Spanish distilled it. Another theory is that it was distilled in a distiller brought from the Philippines.The Spaniards called this distilled liquor Mezcal wine (Vino de Mezcal).At that time, there was no product called tequila yet.It was all mezcal.
In recent years, large "pots" with charred stones and maguey remains have been found at several sites dating to more than 1000 BC. The shape of the "pot" that is used as the "distiller" is different, but it is believed that the distillery "mezcal" was being made from around this time, and it is believed that this "pot" was physically used. Since there has never been a successful example of distilling using ", the current prevailing view is that distillation technology was introduced to Mexico after European settlement.
Detailed information about mezcal will be provided on-site.
Feel the nature of Oaxaca
Oaxaca is not only famous tourism resources such as the famous Monte Alban and Mitla ruins, the tapete called Mexican rug in Japan, and the wood carvings called Alebrijes.The nature of Oaxaca is also rich in vegetation, and the northwest part of Oaxaca is called the Quicaturan Valley, which has been designated as a UNESCO World Heritage Site due to its unique and diverse vegetation and natural environment. "Coexistence of humans and nature" is a common "silent promise" that has been shared not only by humans but also by animals since they were born on this earth.Oaxaca is one of the areas where you can feel the traces of such coexistence of nature and human culture.What were the people of those days thinking when they created human-made artifacts in this vast wilderness?Why don't you feel such a mind-boggling imagination in Oaxaca's wilderness and unnamed ruins?
*The land is famous for its traditional events.Especially around Guelaguetza in July and Día de muertos in early November, the streets and highways are crowded.In that case, please understand that we will propose a schedule of 7 or XNUMX nights.
*Please note that the travel time will be longer than the trip to Tequila Village.On the other hand, the valley along the way, which cannot be seen from an airplane, is a superb view.Depending on the time, we will stop by Puebla and Cholula, which are famous for Talavera.
Photo gallery
Prehistoric, Zapotec human traces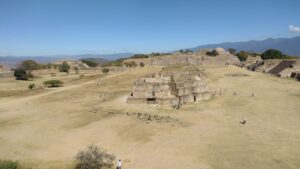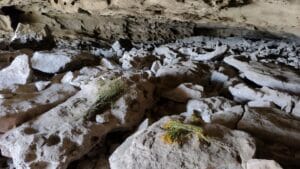 Nature in Oaxaca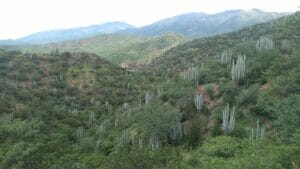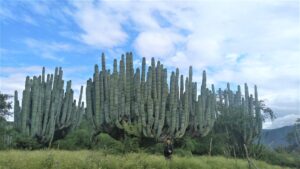 If you trace the history of folk crafts, you can see Mexico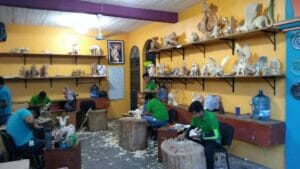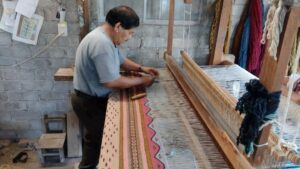 Speaking of Oaxaca, the land of mezcal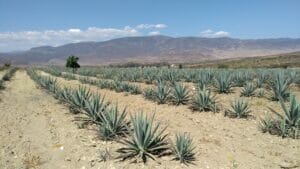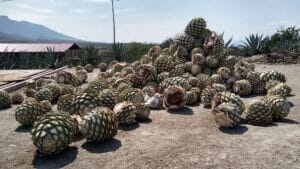 Recommended for these people!
Those who want to increase their excitement
Those who want to feel the "true face of Mexico"
Those who want to change the time of "moving" to the time of "discovery"
Those who are unsatisfied with general tours
Female travel
Those who have excess physical strength
Those who want to make a special trip to Mexico
People who like culture and nature
Elderly people and people with physical disabilities who want to fully enjoy Mexico
Old and young men and women spending time in agony
Commemorative trip with a small number of people (graduation trip, birthday, wedding anniversary, XNUMXth birthday celebration, filial piety, etc.)
Of course, people other than the above people are also very welcome!
| Home|Recommended reason|Services and fees|Ride share|Flow&Notes|Reviews|Routes|Blogs|About your guide|Climbing|Comprehensive business support|Safety Initiatives|Contact Us|