Are you neglecting the expression of "love" for your loved ones?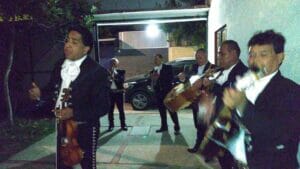 What is Serenata
One of the reasons why I was attracted to Mexico is the expression of "love".I am not exaggerating at all.The people of Mexico are not only able to express "love", but they are also rich in expressions of human emotions.As for "love", it is expressed not superficially, but passionately, as it is expressed in the lyrics of salsa, banda, and mariachi. (Laughter) That feeling of love is what Mexicans give to their loved ones in the form of non-physical gifts called serenata.
Since I came all the way to Mexico, at [Serenata]A special gift for your loved oneWould you like to give a
Any situation is fine.For birthdays, wedding anniversaries, just because you're happy, or for a proposal! , anything is fine.Since it is a surprise, we will have a detailed meeting in advance.When I'm eating at a restaurant or in front of my house, they often rush to me (laughs).
The only gift in the world that can only be made in Mexico
It doesn't matter if you don't sing, but I will give you the lyrics in Japanese, so you can practice hard in advance (laughs) and sing it directly to the other person!You can dance to some songs! (Laughs) Then I can give you a wonderful gift that can only be made in Mexico, the only one in the world.
We will give you a list of recommended songs and a summary of the lyrics of each song in advance, so you can choose your favorite one.
Own Mariachi for a one-of-a-kind, unforgettable romantic giftIt will be!
how do you do the setting?
A gift for someone you love.Preparation must be done carefully. "But if you go to Mexico, you have time..."Leave it to me.After listening to your wishes, I will give you a candidate for the location.In order to understand the atmosphere, we will actually go to the place and take pictures and videos of the place and send it to you.Once the location is decided, it is time to choose the mariachi (performer).This is actually the hardest. (laughs) Will they play beautifully, will they sing properly, and will they come on that day?I will prepare on the Mexican side until the customer arrives.Once the mariachi is decided, it's time to choose the song.There are various elements to decide on, such as the sense of rhythm and the content of the lyrics, even if it is a song.I will give you a summary of the song and lyrics that match your request, so you can make a decision based on that.
A separate fee will be charged for the performance fee and the support staff on the day.
Here is the actual video (3:04 length)????
0:00-0:40 Arriving at Selenata, Las Mañanitas Every Mexican knows, the Mexican version of Happy Birthday to You
0:40-2:28 Urge
2:28~3:04 You can also dance.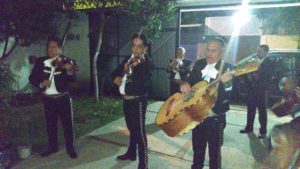 Recommended for these people!
Those who want to surprise someone special on their anniversary
Those who want to increase their excitement
Those who want to feel the "true face of Mexico"
Those who are unsatisfied with general tours
Female travel
Those who want to extend their wings as a sexual minority (LGBTQ+)
Those who want to make a special trip to Mexico
Elderly people and people with physical disabilities who want to fully enjoy Mexico
Commemorative trip with a small number of people (graduation trip, birthday, wedding anniversary, XNUMXth birthday celebration, filial piety, etc.)
Of course, people other than the above people are also very welcome!
| Home|Recommended reason|Services and fees|Ride share|Flow&Notes|Reviews|Routes|Blogs|About your guide|Climbing|Comprehensive business support|Safety Initiatives|Contact Us|