Bilateral mountaineering across the Mexico-Guatemala border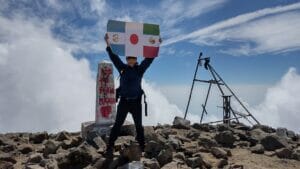 👆 An interesting mountain with a border on the top, with Mexico on the right of the white pillar and Guatemala on the left
What kind of mountain is Mt. Takana?
Climbing mountains isn't the only fun.Knowing what kind of mountain it is is also motivating me to climb it.
This mountain straddles the border between the state of Chiapas in southern Mexico and the neighboring country of Guatemala.It is a volcano called Mt.Tacana.Although it is called a volcano, it is currently dormant, and the last volcanic activity was around 1986.There are places called craters, but they are not shaped like mortars like the summit of Mt. Fuji.
In the central part of Mexico, where Mexico City is located, a famous Mexican mountain over 5000m rises.On the other hand, this Mt. Tacana is 4070m above sea level, more than 1000m lower than those famous high mountains in Mexico.For this reason, people climbing 5000m class mountains may feel that it is an easy mountain, but the starting point is 1700m, and the height difference to the summit is more than 2300m. It is a mountain that requires sufficient physical strength for the above steps.
A route that literally climbs a "binational mountain trail" and 7% of the entire route passes through the Guatemalan side.There is no immigration at the border, and you will go through a mysterious border area that does not require a passport.In houses on either side of the trail, Mexicans and Guatemalans are neighbors just meters away.
Why don't you make a one-of-a-kind memory of Mexico on such a mysterious mountain climb?
👇 I'm climbing the border in zig zag.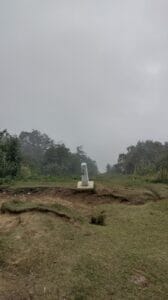 Led by a guide licensed by the Mexican Ministry of Tourism
Primary life support (primary treatment for bleeding, open fractures and closed fractures, sprains, cardiopulmonary resuscitation) for natural environments away from urban areas, included in the Natural Guide License NOM-09-TUR-2002 certified by the Ministry of Tourism of Mexico , airway foreign body removal) course (renewal every two years), and in the event of an accident, necessary first aid measures can be taken until medical personnel arrive.
In addition, in mountainous areas where mobile phones cannot be connected, in order to enable emergency calls such as rescue teams, we will have our personnel (those who have undergone basic life-saving training) on ​​standby at the base to enable wireless communication. We are organizing.In addition, if there are more than 4 people, in addition to the rescue personnel waiting at the base, a sub-guide (certified by the Ministry of Tourism) will accompany the climber.
We do our best to ensure that our customers enjoy safe and enjoyable climbing.
On the other hand, we must not forget that mountaineering is a dangerous sport against nature.Please fully consider your own physical strength, physical condition, and experience,at your own riskPlease join us.again,Please carefully check the coverage of the insurance contracted in Japan.It may not apply to mountaineering, and even if it does apply, it may not apply to accidents above a certain altitude.If you wish, we will guide you to Mexican insurance.Please note that this is only guaranteed up to an altitude of 3500m in principle. Currently, there are no insurance products with coverage over 3500m.
If the weather turns bad and there is a possibility of rain, or if any of our customers get injured or become ill, we will do our best to ensure the safety of our customers.I decided to cancel the tour and go down the mountain.Please understand that there is something to do.We recommend that you acclimatize to the altitude by exercising such as running in Mexico City at an altitude of 2200m, and bring medicine to prevent altitude sickness.Due to the high altitude, it gets cold even in summer, so please prepare warm clothes.
It's too far to go only for mountain climbing, what other sightseeing spots can you go?
Soconusco Region
A very important place for Japanese people in Mexico.Unraveling the history of this Japanese immigration to Mexico, we realize that a certain unexpected person was involved.More than 200 years ago, the footprints of the 36 Japanese who traveled all the way from Japan by boat and entrusted their dreams to this land have been reliably preserved by the locals to this day.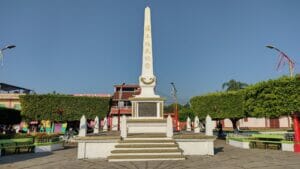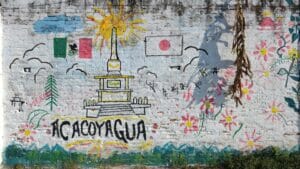 Izapa Ruins
The city of Izapa flourished in this region.There are no huge structures like Teotihuacan or Chichen Itza.This is because the city of Izapa predates the birth of today's famous metropolises such as Teotihuacan and Chichen Itza.Therefore, if you go there expecting a huge pyramid, you will be "disappointed", but if you know the historical background, it is a very interesting ruin.The most distinctive feature of Izapa is that it developed during the Itumeño culture period, which flourished after the Olmecs, and transformed into an early Mayan city.Teotihuacan started as a single culture, like Teotihuacan, Maya, Maya, and Messika, known as the Aztecs, did not end as the same culture.To exaggerate, Teotihuacan started as Teotihuacan and ended as a Mayan city hundreds of years later.It is rare to find a city where different cultures have changed like this, and on the Mexican side, this Izapa and Chiapa de Corzo are famous.
Izapa Religious Monuments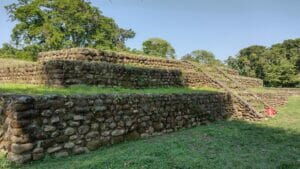 Characterized by many stone monuments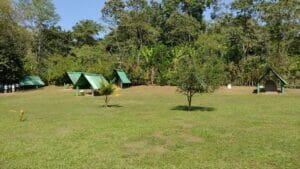 Central Chiapas
From the Soconusco region to Tuxtla, the capital of Chiapas state, San Cristobal de las Casas, a famous tourist city in Chiapas, Chiapa de Corso ruins, which was a special city that transformed into an early Mayan city like Izapa, We will also guide you to the central part of Chiapas, such as the magnificent Sumidero Valley, San Juan Chamula and Zinacantán, which still maintain their own religious views and cultural characteristics even in Mexico.
Chamla's church is distinctive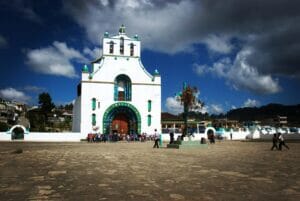 Sinacantan is famous for its traditional textiles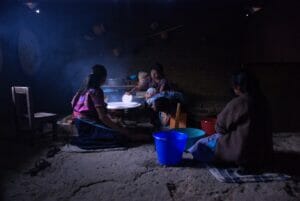 Spectacular Sumidero Valley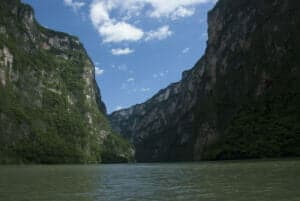 | Home|Recommended reason|Services and fees|Ride share|Flow&Notes|Reviews|Routes|Blogs|About your guide|Climbing|Comprehensive business support|Safety Initiatives|Contact Us|