The charm of tequila that you can only understand when you go to a sake brewery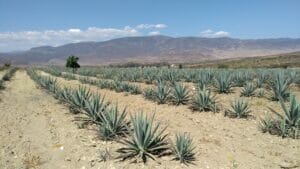 What is tequila
One of the world's four major spirits that is gaining recognition in Japan"tequila"
Tequila is the name of a liquor now, but it's a place name.It is a city located XNUMX km by straight line and XNUMX km by land northwest of Mexico City, the capital of Mexico.I think you can get a sense of the distance if you say that it is more than XNUMX kilometers farther than between Tokyo and Osaka.
Tequila has become synonymous with strong alcohol, and in Japan it seems that it is sometimes used as a punishment game, but... (wry smile) The landscape of the tequila warehouse and agave field, which is also a UNESCO World Heritage Site. If you see , it's no longer a waste to use it in a punishment game.
By the way, there are various theories about its origin, and it has not yet been clarified archaeologically which one is the correct one.There are three theories.One is that from Mesoamerican times, before the Spaniards arrived in present-day Mexico in 1519, the sweet liquid obtained from maguey (agave) was fermented with alcohol and then distilled.If you go to the Mezcal Museum in Oaxaca, you'll find an earthen distiller from the Mesoamerican period.The second theory is that such technology was not discovered in the Mesoamerican era in the first place, and Vino Mezcal, which is the prototype of tequila, was born from the distiller brought from Europe by the Spaniards.The third is that the technology of distillation was brought to central and western Mexico by Filipinos brought by the Galleon de Manila trading ship from the colony of Nueva España.The shape of the first earthen distiller has been recreated, but I have not been able to actually use it to distill, so I believe it is the second or third theory.How is the truth...
It's a little far from the sightseeing spot I want to go, but...
For those who think, "I'm going to Mexico, but tequila is a bit far in the west, and I don't have the means to go to Guanajuato or San Miguel where I want to go."Please do not give up!If you go to Guanajuato or San Miguel de Allende, it is possible enough if you give me one more day. If you can stay for XNUMX nights and XNUMX days, you can join Queretaro, Guanajuato and San Miguel. For those who are worried about long car trips, you can fly from Guadalajara Airport to Mexico City and our staff will pick you up.Then, for example, on the next day, it is possible to guide you to other sightseeing spots such as Cactus Valley, Oaxaca, Taxco, and mountain climbing.
There are various types of tequila factories.
There are about XNUMX factories in Tequila, but most of them have been modernized, with metal tanks lined up inside the factory and production has been mechanized.At our company, we dare not take you to such a modern factory, but to a storehouse where almost all processes are done by hand. (Please note that depending on the schedule, we may not be able to see the actual distilling process due to conflicts with the production schedule of the other party. Even in that case, we will be able to enter the factory.) We also sell tequila directly from the factory. You can also purchase brands that are still rare in Japan.
People often ask me, "What is the difference between tequila and mezcal?"There are still few breweries that distill in modern equipment like tequila, so you can see the distillation process by hand and taste various varieties of mezcal.
Photo gallery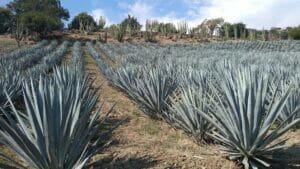 Agave tequilana weber azul, commonly known as blue agave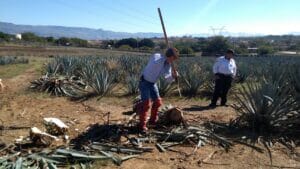 called Jimadorperson dropping leaves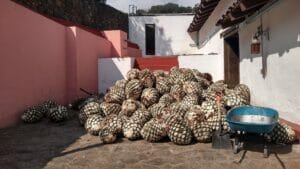 Piña (pineapple) hiding at the base of the leaf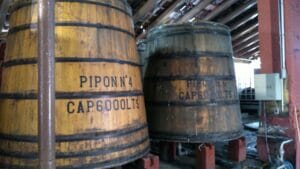 Kura made by hand
Recommended for these people!
Those who want to feel the "true face of Mexico"
Those who want to change the time of "moving" to the time of "discovery"
Those who are unsatisfied with general tours
Female travel
Those who want to extend their wings as a sexual minority (LGBTQ+)
People who like culture and nature
Elderly people and people with physical disabilities who want to fully enjoy Mexico
Old and young men and women spending time in agony
Commemorative trip with a small number of people (graduation trip, birthday, wedding anniversary, XNUMXth birthday celebration, filial piety, etc.)
Of course, people other than the above people are also very welcome!
| Home|Recommended reason|Services and fees|Ride share|Flow&Notes|Reviews|Routes|Blogs|About your guide|Climbing|Comprehensive business support|Safety Initiatives|Contact Us|