We will use transit time effectively and guide you through Mexico City efficiently.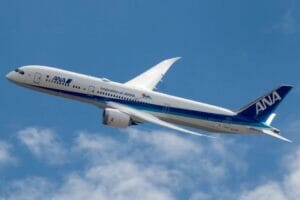 Convenient Mexico City Airport Transfers to Central and South America
Mexico is an excellent stopover point for flights to Central and South America.Aeromexico and LAN Airlines operate direct flights from Mexico City to the following major cities:To be honest, I would like you to stay in Mexico for a few days or even a day, but I know that you are all busy.If you leave it to us at such timeseven for a few hours, We will take you to Mexico City, Teotihuacan ruins, etc. by super express (but safe driving), making the most of the transit time according to the customer's request.It is not door-to-door, but terminal-to-terminal, so there is no wasted waiting time.About the fee[Services and Costs].
Anything over XNUMX hours will be charged at the standard Mexico City flat rate.
Places you can go and things you can do within XNUMX hours
Central Mexico City historic center (walking around the city, chilling in historic cafes, etc.)
Drive through key locations within Mexico City
Mexican Night Light Edition with Tequila and Music
Markets & Food in Mexico City
Teotihuacan Ruins
Depending on the time, there may be places where we cannot guide you.Sightseeing destinations may change on the day depending on traffic conditions.Please complete check-in and baggage drop-off for your connecting flight before departure.
Flight times to major cities in Central and South America
Guatemala (Guatemala City/Ciudad de Guatemala): 2 hours
Cuba (La Havana): 3 hours
Costa Rica (San José): 3 hours
Colombia (Bogotá)
Peru (Lima): 6 hours
Chile (Santiago): 8 hours
Argentina (Buenos Aires): 9 hours
Brazil (Sao Paulo): 9 hours
Recommended for these people!
Those who want to change the time of "moving" to the time of "discovery"
Those who are unsatisfied with general tours
Commemorative trip with a small number of people (graduation trip, birthday, wedding anniversary, XNUMXth birthday celebration, filial piety, etc.)
Of course, people other than the above people are also very welcome!
| Home|Recommended reason|Services and fees|Ride share|Flow&Notes|Reviews|Routes|Blogs|About your guide|Climbing|Comprehensive business support|Safety Initiatives|Contact Us|