Take a detour to Veracruz to discover Mexico's world-class history.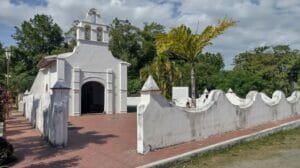 👆First Church in the Americas
The charm of Veracruz
Veracruz, which is introduced a little in the corner of the guidebook.Veracruz is a state and a city.Veracruz is an important and unforgettable region for Mexico.
Veracruz is a long, narrow state in the central-eastern part of Mexico that stretches north-south along the Gulf of Mexico.In the north is the Huasteca and Totonaca cultures, in the center is the city of Veracruz, which has the port of Veracruz, the gateway to the eastern side of Mexico, and in the south is the region where the Olmec, the first large culture in Mesoamerica, flourished.
On the west side of the state rises Citraltepetl, commonly known as Pico de Orizaba, the highest peak in Mexico at 5636m.The east and west of the long, narrow state have different climates, as moist air from the Gulf of Mexico hits the Sierra Gorda Oriente mountains and brings rain, while dry air flows to the west.
Coffee production is thriving in the Sierra Gorda Mountains due to its altitude and moderate rainfall, and "Veracruz Coffee" is known for high quality coffee along with Chiapas and Oaxaca.
Veracruz does not have world-famous archaeological sites such as Teotihuacan or Chichen Itza, or famous resorts such as Cancun or Los Cabos.For this reason, it is not included in the golden route of Mexico travel for foreign travelers, but it is recommended for intermediate to advanced travelers who want to learn more about Mexico and feel its history.Of course, we also offer tours that even first-time visitors to Mexico can enjoy.
Routes
Due to the nature of tourism resources and logistical reasons, it is more efficient to add 1-2 days to other tourist routes than to travel only in Veracruz.
Attach a route from Mexico City to Oaxaca
Stick to Mexico City & Teotihuacan Route
Attached to Mexico City & Puebla Cholula Route
Attach to Olmec & Chocolate Route
Attach to the Palenque-Lacandon-Olmeca Route
For example a route like this:
Route Example XNUMX: Mexico City Veracruz Oaxaca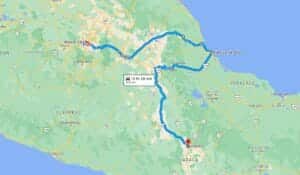 Example Route XNUMX: Departing from and arriving at Mexico City / El Tajin Archaeological Site & Vanilla Plantation of Papantla - Quetzalamp Ebla & Cholula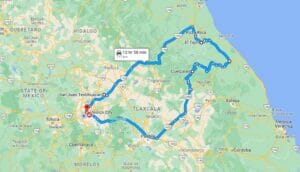 Example route XNUMX: Veracruz to OR - Olmeka Palenquera Candon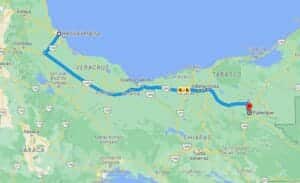 tour days
We will adjust the tour route according to the customer's request and time, but in the case of a round trip from Mexico City to Oaxaca, we can guide you with a certain amount of time if you have 4 days via Veracruz.Drop-off in Oaxaca is available for those unable to travel by land.In the case of a round trip by land, it is possible to make detours at different locations on the outbound and return trips.
Photo gallery
The Europeanization of the Americas started here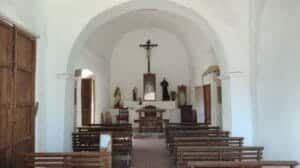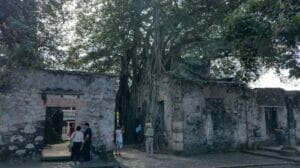 Mesoamerican-European Contact & Veracruz Coffee Plantations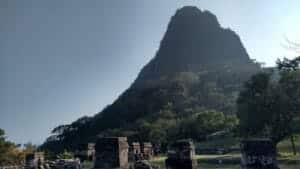 Recommended for these people!
Those who want to feel the "true face of Mexico"
Those who want to change the time of "moving" to the time of "discovery"
Those who are unsatisfied with general tours
Intermediate/advanced traveler to Mexico
Female travel
Those who want to make a special trip to Mexico
Those who like history
Of course, people other than the above people are also very welcome!
| Home|Recommended reason|Services and fees|Ride share|Flow&Notes|Reviews|Routes|Blogs|About your guide|Climbing|Comprehensive business support|Safety Initiatives|Contact us|